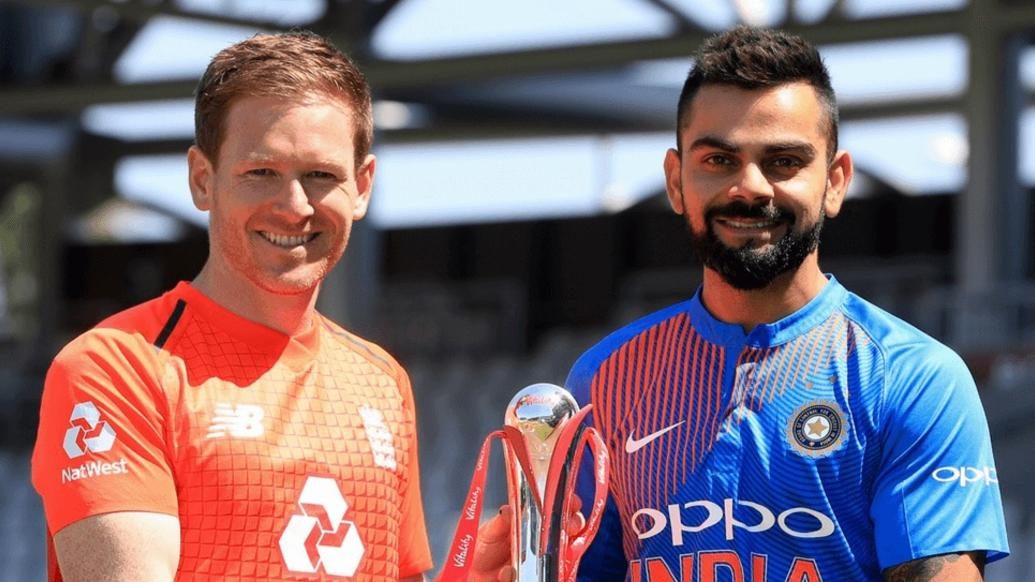 India's tour of England will kick-off with the first of three T20Is to be played tonight at Old Trafford, Manchester. With the ongoing Wimbledon and FIFA World Cup already in the scene, the form and rivalry between the two countries only add more platter to the world of sports.
A late resurgence of English Cricket

The England Cricket team had a shocker in limited-overs cricket post IPL when they lost to Scotland in a high-scoring one-match ODI series. But little they knew themselves and the cricket fraternity all over the world of what was coming.
Under the capable leadership of Eoin Morgan, the poms slaughtered the Australian Cricket team, with a 5-0 whitewash, their first over the mighty Australians in ODIs. It included the highest ODI score as well, a mammoth 481/6 at Nottingham which resulted in a 242-run win for them.
But we are talking about the shortest form of cricket, the T20I. Well, Virat Kohli and his men will have more to think about here as well. The onslaught by the England Cricket team didn't stay till 5-match ODI series against the Australian, as they humiliated the Kangaroos in the only T20I they played by handing them a 28-run defeat while scoring a huge 221/5 in 20 overs.
Team India are no pushovers
The Men in Blue have already shown their aggressive intent in the two T20Is against Ireland, winning it 2-0. Much like the other England tour, this Virat Kohli-led side will look to change India's fortune this time around.
The Indian Cricket team has key players in KL Rahul, Rohit Sharma, Shikhar Dhawan at the top-order who can muscle away just about anything. But the Indian top-order batsmen will have to be extra careful in typical English conditions.
Kohli does have quite a few of experienced players in his team to play with. Be it Suresh Raina, Manish Pandey or MS Dhoni, they all add values to this strong batting line-up. KKR's skipper, Dinesh Karthik had a fantastic IPL 2018 and could play a vital role in this format, as he adds more headache to the team's selection. The Captain, Virat Kohli himself is yet to get in good touch with the bat after changing his batting order, as he has relatively two poor scores(0, 9) against Ireland.
With the experience of Jasprit Bumrah in T20s and the deadly spin twins, Kuldeep Yadav's unorthodox spin & Chahal's variations, Kohli does have plenty of bowling options. The Indian Skipper will look to take the smart call while using the batting all-rounder, Hardik Pandya with the ball.
Both sides are quite balanced. While England carry all sorts of confidence into this series, Team India will be no pushovers and will look to give England a tough time in the following three T20Is.