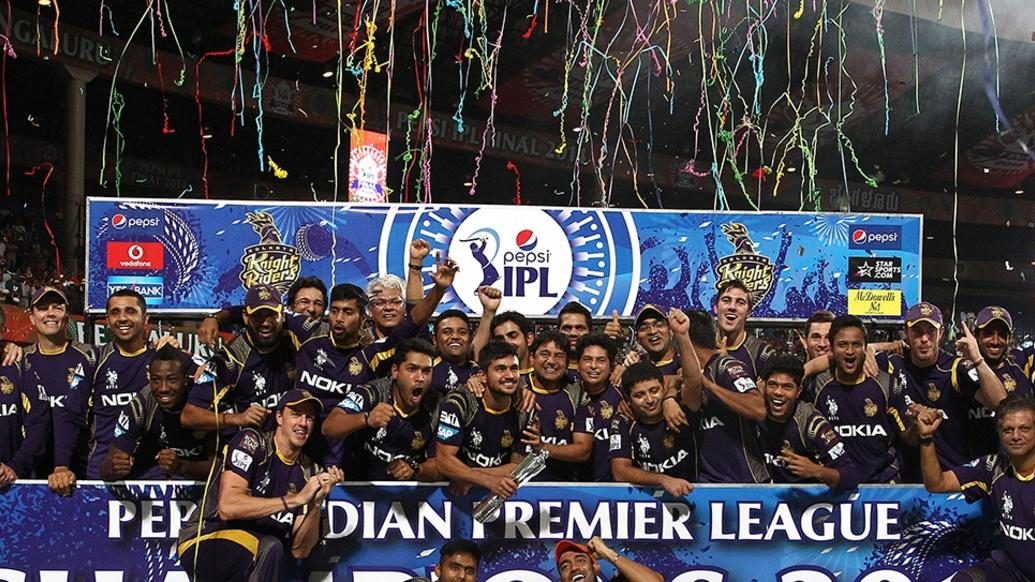 Date: 1st June, 2014
Venue: M Chinnaswamy Stadium, Bangalore
Event: IPL 2014 FINAL – Kolkata Knight Riders v Kings XI Punjab
Exactly six years after the inaugural Indian Premier League concluded in 2008, the first day of June had a 'date' with another IPL final.
The venue had changed from the industrious, modern-day marvel of DY Patil Stadium in Navi Mumbai to one of India's elite Test centers, the M Chinnaswamy Stadium in Bangalore. But the adventurous spirit of a successful run-chase in an IPL final remained constant.
While the young-turks of Rajasthan Royals made the classic David against Goliath story come true on 1st June 2008, it was a case of double-delightfor our Knights on 1st June 2014 (Credits: iplt20.com)
Double-Delight for more reasons than one! Here are a few:
Only team in IPL history to have successfully chased down a total in the IPL final (191 in 2012, 200 in 2014) twice

For a team that has won the tournament on more than one occasion, KKR remains the only team in IPL history with a 100 percent success record in an IPL final (2012 and 2014 IPL triumphs)
No other team in either the Caribbean Premier League or Big Bash final has successfully chased down a target of more than 177 in that tournament's history
That much about the action on the field! What about the action off it on that momentous evening? What were the celebrations like?
Knight Riders, here is a chance for you to relive those glorious moments in the video below. You can Thank Us later! :)