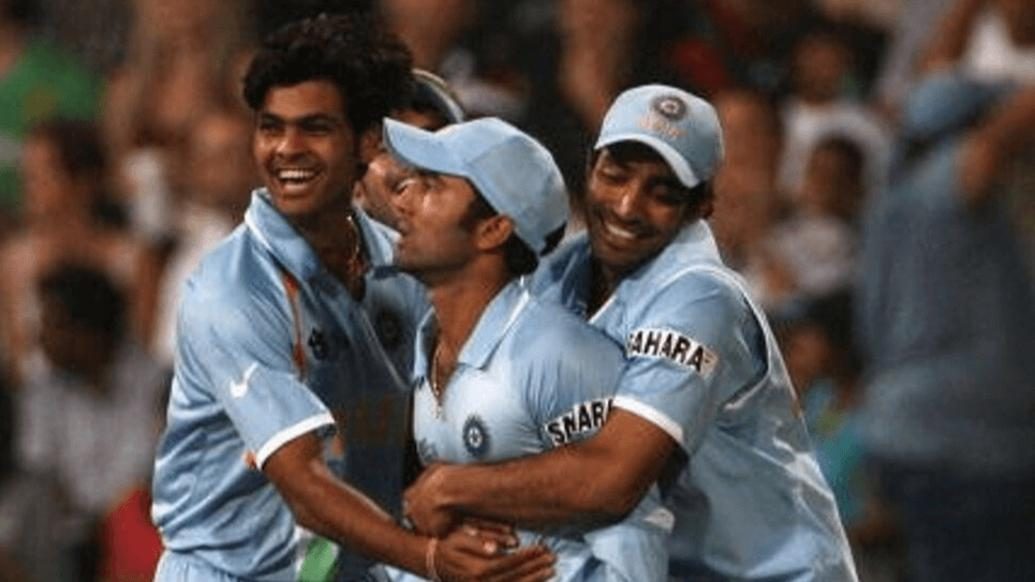 They say a cricket match is not over until the last ball is bowled. For a batsman, getting out for zero in a do-or-die match is a nightmare. But there are ways of making a comeback and contribute to your team when they need you the most.
On this day in 2007, India were playing South Africa for a semi-final spot in the inaugural ICC World Twenty 20. India won the toss and chose to bat first. Dinesh Karthik came out to bat at number three but was out first ball. Thanks to Rohit Sharma (50*) and MS Dhoni(45), India did manage to put 153 runs on the board.
153 was not a huge total and The Men in Blue needed something special on the field to defend it. One such effort came in the second over of the game when Dinesh Karthik's flying catch in the slips sent South Africa's captain Graeme Smith back to the pavilion.
Smith's dismissal was a gamechanger for team India and they made the most of it. Half of the South Africa's squad was dismissed for just 31 runs inside six overs. One catch changed everything.
But for Dinesh Karthik, the match was far from over. Right after that stunning catch, he was asked to take the gloves from Dhoni who was suffering from low back strain. DK kept the wickets for SA's remaining innings and added two stumpings to his name.
Rohit Sharma was named the man of the match for his 50*, Dhoni played a brisk 45-run knock, RP Singh (4/13) was spectacular with the ball. Dinesh Karthik, well, certainly made the most of the opportunity and was the real saviour for team India.
Did you know?
- Dinesh Karthik was the first cricketer ever (in T20Is) to have involved in dismissals both as a fielder and as a wicket-keeper in the same match.
- DK's dismissals (both as a fielder and as a wicketkeeper) was 14th such instance in international cricket.
- KL Rahul have also done the same in a Test match against SL (2018).