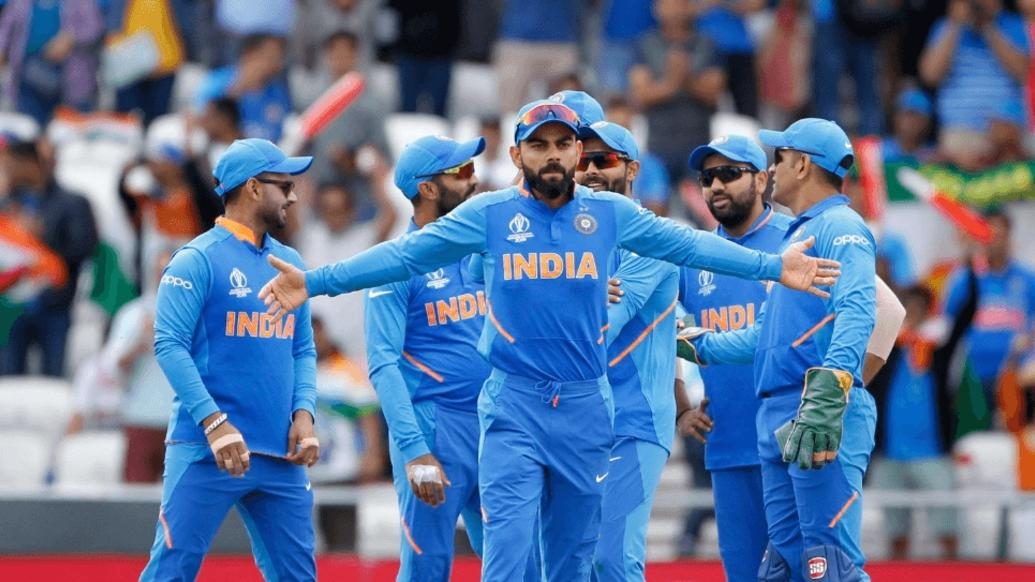 Seven wins, one defeat and one no result encounter. The Men in Blue didn't have a bumpy ride during the ICC Cricket World Cup 2019 league stages as the two-time World Champions finished on top of the points table. India ended up with 15 points followed by Australia's 14 points after a dramatic final day of league games.
Rohit Sharma's record-breaking five hundreds, the accuracy of Jasprit Bumrah at the start and in the death overs, Mohammed Shami's ability to strike at the right time along with the consistent flow of runs from Virat Kohli's bat have been vital for team India in their World Cup journey.
Here, we'll take you through a few other factors that stood out for the team & helped them become a top contender, one that can definitely go all the way.
Dhawan's injury brings KL Rahul to the top
Shikhar Dhawan's injury came as a setback for team India. His consistency to score runs in ICC tournaments was known to everyone. Following Gabbar's injury, KL Rahul took the baton to open the innings for India with Rohit Sharma.
In six innings as an opener, he has scored 323 runs at an average of 53.8. He's settled in quickly with Rohit as the duo put on big stands of 180 & 189 against Bangladesh and Sri Lanka respectively.
Bhuvi's injury, a blessing in disguise?
No captain would like to see his frontline bowler getting injured in the middle of the World Cup. Bhuvi's hamstring pull was a scare for India but with Mohammed Shami in the squad, Kohli had a perfect replacement.
Shami didn't disappoint either, in his first CWC19 game, he picked up a hat-trick against Afghanistan & helped India win a low-scoring thriller. He now has 14 wickets in four matches and is a match-winner within his rights.
India's approach to big totals
A slow and steady start in the first 10 overs with the openers taking their time to settle in is then followed by consistent flow of runs for Team India in the middle overs. The key has been converting the starts into good knocks by the batsmen.
The Men in Blue have registered 4 totals of 300+, with 3 of them coming while batting first. They have gone on to win all the games and it goes to show how important it is to put up big totals while batting first as just two teams (Bangladesh & India) have successfully chased the target of 250+.
Bowlers hunting in packs
Bumrah is an exception in India's bowling lineup thanks to yorker consistency. At one stage of the tournament, India didn't have a single bowler in the top 10 wicket-takers but the lethal duo of Bumrah (at no. 3) & Shami (at no. 10) have broken into that list.
Bumrah has not only taken wickets but has been able to apply pressure on the opposition with dot balls and maidens. He has 8 maidens to his name, joint-highest with Jofra Archer along with 263 dot balls.
What makes the Indian bowlers so lethal? It's just their ability to not let the other teams get away with the game in the middle overs. Among the top four teams, India has managed to keep the opposition under 230 runs & less four times, highest amongst the semi-finalists.