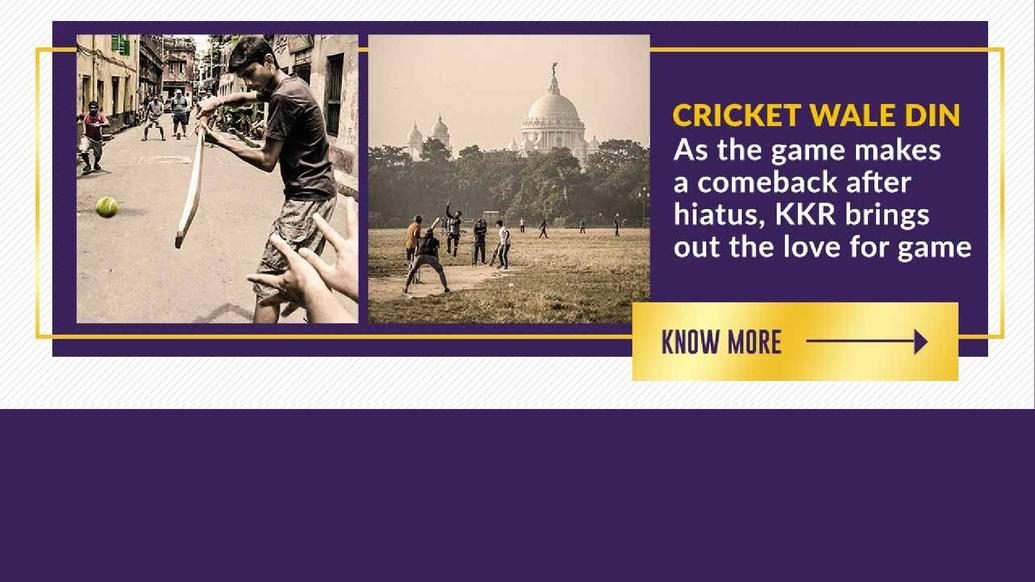 Even as grapevine are abuzz around the IPL 2020, KKR started a new campaign called #CricketWaleDin. The campaign unites the undying spirit of a cricket fan who can already sense the return of the game
It also captured fans playing cricket in the maidan with the backdrop of Victoria Memorial in Kolkata.
KKR also put a shout-out to the fans to describe their love for KKR in one word. Quite a few fans used the words love, emotions, family to describe the feeling.