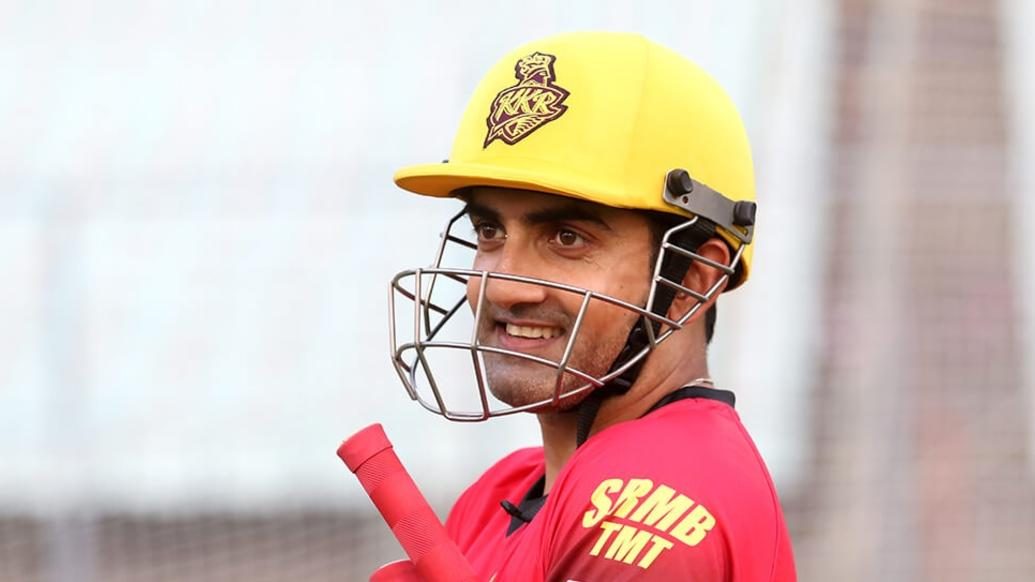 My hotel room in Rajkot is not a big one but it has a scenic view straight from a trip advisory website. It is nearing 7.10 PM on Thursday and skies are in transition. Day shift belonged to the good old Microsoft Windows bright blue. The evening is about a grey canvas with a reminder of blue, dash of black and brilliant orange from a setting sun on its bended knee. I was desperate to extend my romanticising of this view but when you are captain of an IPL franchisee you are not allowed to veer too much. You are not supposed to.
The doorbell of my room rang. It was KKR's computer analyst 'Cheeka' and assistant coach Simon Katich. "Skip, do you want to see that video of DJ?" Cheeka asked. "Yes sure," I replied. The orange and blue of the Rajkot skies now had to make way for the orange and blue of Gujarat Lions, our first opponent in this year's IPL. And 'DJ' referred by Cheeka is one of their main players Dwayne Bravo. Next 45 minutes pushed the 'sun-on-a-bended-knee' deep into the background as three of us discussed business. Trust me cricket always seems like an easy sport if you go by such meetings. This one was no different. All three of us got up like confident sales executives who had cracked the most killer presentation.
Our preparations have been par for the course. Besides sweating out on the ground we have been involved in a lot of shoots for KKR's sponsors. For the outside world they may seem an unnecessary irritant but I have realised how vital these shoots are for team bonding. Let me share a little story. I am a quintessential Punjabi who loves his butter chicken and daal. I love my Punjabi music but not those DJ kinds. But I never dance which is very un-Punjabi and akin to an Aussie cricketer who doesn't sledge! I never ever have, not even to please my wife or erstwhile female interests. Not even Mr Khan could make me dance at any of KKR's IPL after-match parties.
But then there is always a first. Yes, yours truly shook his leg and that too for a sponsor's shoot. Yes, I did. I know my wife Natasha will kill me for this as I have turned down her demands, instructions, and even appeals to shake a leg with her. I didn't even dance at my brother-in-law's bachelor's party which Natasha says "is criminal". Anyways, post my debut gig, my KKR mates are out to get me. That smirk never leaves Yusuf Pathan's face, Surya Kumar Yadav is offering me dance tips in exchange of batting tips. One other gentleman has quietly told me never to dance again. Well...
Season 10 of this wonderful tournament has taken off in style. I am happy that Yuvraj Singh has started well. He is playing with YWC cricket bat which is to promote YouWeCan's clothing line for his cancer charity. I am not as stylish as he is therefore I am a little nervous wearing his clothing line. But I can surely try one of YWC cricket bats, they sure sound good.