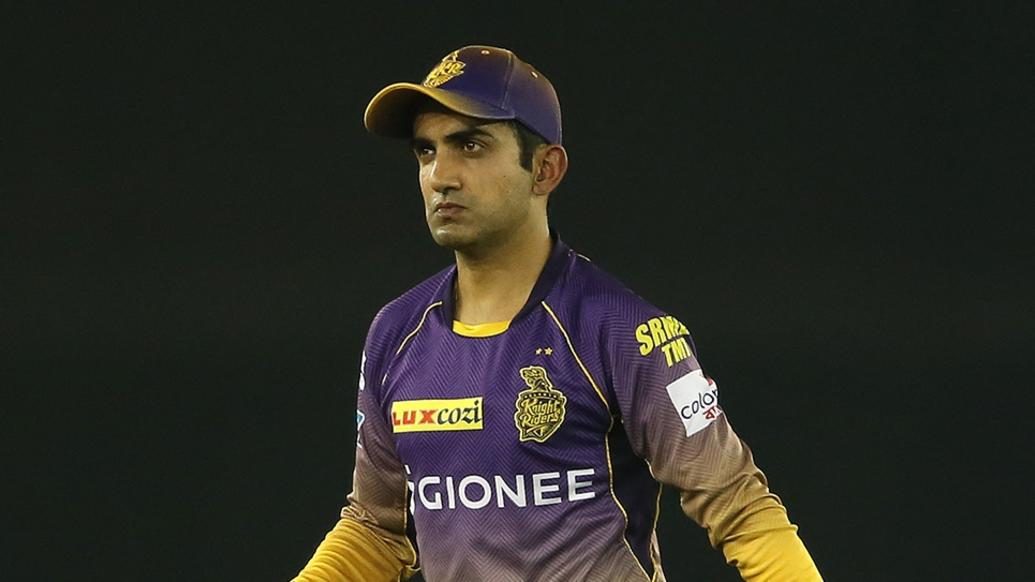 Back in 2011 I remember meeting the great Brian Lara once at Heathrow Airport. We had just arrived for a full-fledged tour of England. I am an introvert by nature but thought this was a 'once-in-a-lifetime' opportunity to get some nuggets from the champion batsman. Pleasantries exchanged and I came into my own. I am not sure if two right-handers do like that but I've often noticed that two lefties connect like high-tension wires.
A bit like two Indians meeting on the streets of Boston, absolute strangers but bursting at seams, keen to share a lot in common. I asked Lara about stance, high backlift, playing spin and a lot more. But the best advise he gave me went like this, "Gautam, remember one thing, there are more bad days than good in cricket and that will never change."
On Saturday, when we were committing hara-kiri in Kolkata against Mumbai Indians I could almost hear Lara's words on the stadium public announcement system. I could almost see his face on the Eden giant screen loaded with a smirk. This was destiny's cruel way of underlining that Lara observation. We were chasing 174 to win, a magical number that would have given us a place in top-2. The past and the present both had combined to give us future. The past said were two time IPL champions, we knew how to win big ticket games. The present said we were 53 for 2 in 5.5 overs, needed close to only eight runs an over in the balance 85 balls. All we needed was cricketing awareness, calm minds and above all pride in wearing the purple jersey. Unfortunately all these were missing. I was shattered seeing my team-mates committing suicide after suicide.
This was after twice we sent messages to the batsmen that there was no need to accelerate. All we need was a partnership of about 70-80 runs and that will break the back of Mumbai's total. Even during the first strategic break both Kallis and Katich tried to impress upon batsmen that we don't need to go aerial, just play risk-free cricket. It becomes incomprehensible for me when I recall that in team-meetings before that Mumbai game we had made it clear that we were going in with one batsman short and top-6 need to score bulk of runs. This meant that the chase should feature at least one proper batsman till at least 17-18 overs but look what we did. Post match our dressing-room resembled a mourning place. I heard some boys had tears. While I sympathised with them but we had only ourselves to blame for being in this situation.
Anyways, the bygones need to be buried and I did that on flight from Kolkata to Bangalore. Our next opponents Sun Risers Hyderabad are defending champions for a reason. They are a great deal more than David Warner alone. Shikhar Dhawan, Rashid Khan and Bhuvneshwar Kumar are some real challengers in their room. Let's see if Yuvraj makes the cut. I have a lot of time for the other Afghan Mohammad Nabi. He's quite good and has wonderful control in his off-spinners. It is a sudden death for both teams and we had already suffered at the hands of the same team last season.
In a way it is good that there is a lot of hurt and pain in our dressing room. It can work as a catalyst but it all depends on the individual. You can either use these reversals as strengths or crib and cringe. I know what my team will be doing as none of us can afford another bad day in cricket as Mr Lara pointed out.