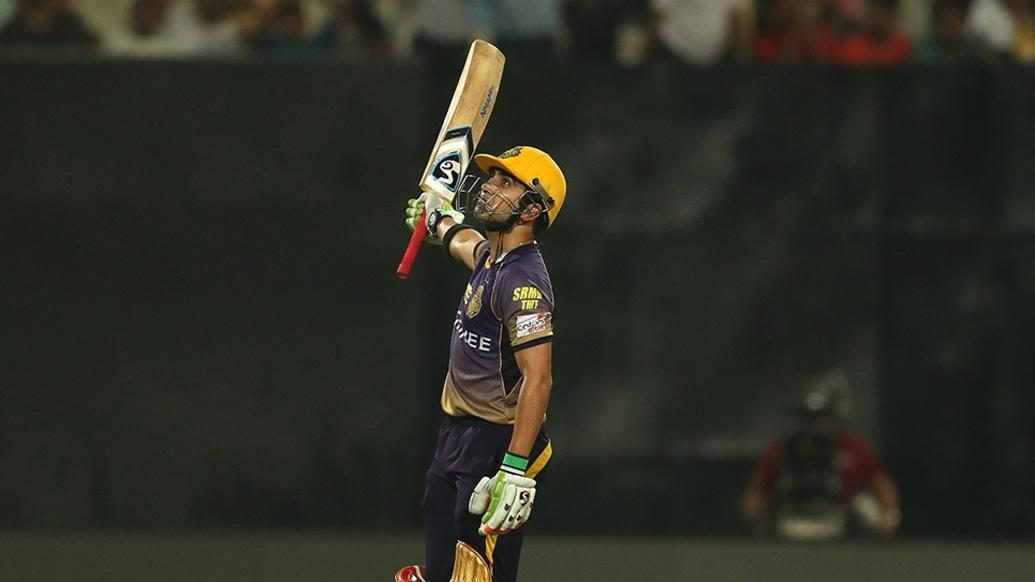 Sometimes I feel IPL is cricket's Wembley switching on its lights to some of the most amazing performances. In last 10 years I have witnessed some astounding demonstrations where human body & mind have combined with fierce desire to excel. Each time I see a boundary-riding fielder jumping on either side to pull off a catch or save a boundary I feel this is it, it can't be bettered. But each time I am proven wrong.

On Saturday at Eden Gardens I witnessed a similar passage. It was over number 13 bowled by Ashish Nehra to Robin Uthappa. KKR was 99 for 2 and searching for some fuel to ignite the innings. Then came that magical moment: Nehra bowled an enticing half volley and Robin creamed it over mid-off. Sometimes the rush of T20 doesn't do justice to these moments. This straight-batted one-bounce four falls in that category. I thought it will be tough to better this "Robin-Good" stroke. Once again I was wrong.

Later in the evening Hyderabad were batting. Funnily the score was once again 99 and over number 15 had begun. A mirror image of the Robin-show happened. Left-arm bowler Nehra was replaced by right-arm Chris Woakes and right-handed Robin replaced Yuvraj Singh, the gorgeous left-hander. Woakes bowled a length ball and Yuvi produced that moment: a straight-batted six over mid-off and that too off the back foot. Please note it was hit off the back foot, with a straight bat and to a quick bowler. If you combine all the variables then the shot has to be in a paranormal category. I am a fierce competitor but instinctively I almost clapped for that stroke!

I did clap a few balls later when Yuvraj got out. Even a chess fanatic would tell you that that was the turning point. I think if Mr Singh would have stayed on for 8 or 10 balls more it would have been a different story. The credit must go to Woakes for holding his nerves. Overall it was a fine team-effort for KKR with Robin and Manish Pandey playing the batting lead roles.

Our fast bowlers have been searching for yorkers but falling short by just a tiny bit. I am sure we will get there pretty soon. KKR spinners Sunil Narine and Kuldeep Yadav played their part really well. We all know what Sunil can do but Kuldeep is gaining stature with every game. For a young wrist-spinner he is delightfully accurate. You could see the way he enticed David Warner with a wide, flighted delivery. In many ways this was turning point number two of the game.

We've reached Delhi for our next game on Monday. And after finishing writing this I'd be heading downstairs for a pool session. Our next opposition Delhi Daredevils are easily the most talented bowling side in this year's IPL, a platter with all the variety you could imagine. With Rahul Dravid as coach and Zaheer Khan as captain there is an experience of over 800 international games between them!

For us fielding is an area where we have not been up there and hopefully that is now a thing of the past. I am proud of our group and hopefully we can have another one of those unusual post-game celebrations in Delhi too. I don't know whose idea was it but post our win over Hyderabad we cut a cake and also 'cut' a Hyderabadi Biryani! It is good to be optimistic but the way Delhi Daredevils have been playing it will be foolhardy to order a Bhalla-Chaat. Well, just yet.