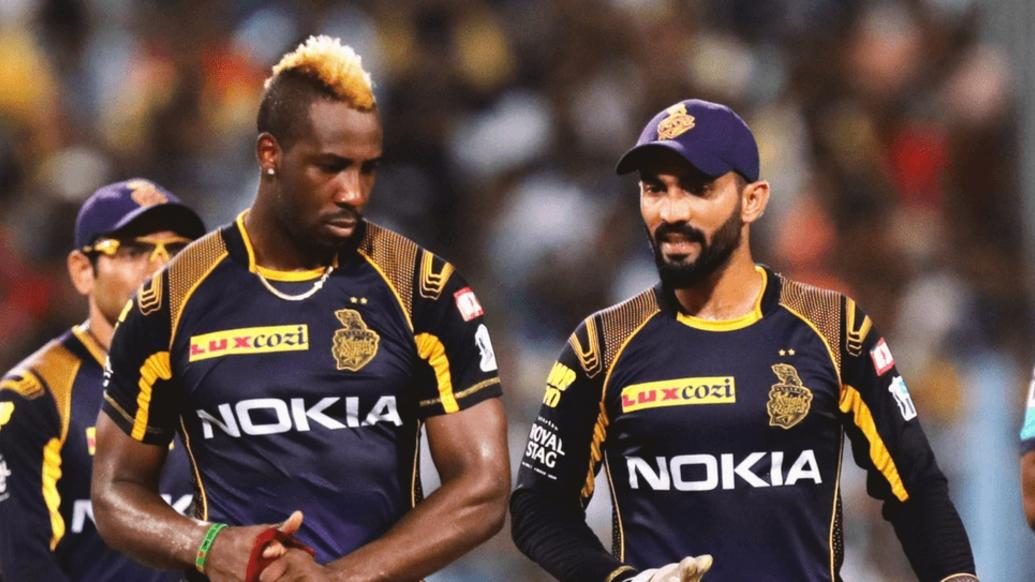 Kolkata Knight Riders suffered a loss against Mumbai Indians at Eden Gardens on Wednesday. MI dominated in all three departments, and picked up a deserving victory.
Our skipper, Dinesh Karthik spoke to the media at the post-match press conference. Excerpts:
How disappointing was the loss?
DK: I'm very disappointed. But do I think that making it to the playoffs is still possible? Definitely. There are three games left and if we win all three, take it one game at a time, there's a very good chance. I believe in that and I want my teammates to believe in that as well.
Has Kuldeep Yadav's form been a concern for KKR?
DK: He is someone who has given us a lot of control in the middle overs and when he goes for runs, it's hard. In this game he went for a few runs but these things happen in cricket. He's being picked in all three formats of the game and he's a really confident young guy. He has had his bad days but every bowler has in the T20 format.
How difficult will it be to bounce back?
DK: That's the biggest challenge. There are going to nights like these but credit to MI they played some real good cricket. As a sportsman, these are the challenges you face.
Are any changes expected in the coming matches?
DK: One of the biggest strength of mine as a captain is I trust my judgement. As of yesterday, we were five on five. It's been good and bad. We've played some good games and we've played some bad games. I would like to trust my judgement. It's very important as a leader to show belief in your players and I want to do that. There might be a few changes but I haven't thought about that.
How do you find consistency after this?
DK: You can't plan to win three matches. You have to take one game at a time and then try and win one game. Then you use that momentum and win the other games. That's how other teams do it and we'll try to do it as well.
How does the equation look like right now?
DK: After this match our run rate might have taken a hit. I'm not sure but we'll take a call. We don't know as of now. It was positive but I'm pretty sure it must have come to negative. If we play three good games, the run rate will go up as well.
On Ishan Kishan's knock.
DK: His innings, at that stage of the game, changed the course of the game. He batted really well and he played some nice shots. We bowled in areas he could have gotten out but he went over the fielders.
Does some sort of jinx take over when KKR take on MI?
DK: We are a new team. This is a young team and this is a fresh team. I understand that stats wise KKR have not won a lot. These are new players and hardly aware of these things. If we do it for 3-4 years then that's a much better question. We are young set of boys so it's unfair to label that on us.
Was there a pressure of chasing 211 from the start?
DK: The wicket was good and 190 was par. 20 runs over par made a lot of difference. If we had batted well, it would have been a different one. We succumbed to pressure, we played a few bad shots and we lost too many wickets in the powerplay. When you lose too many wickets in the powerplay, it's always going to be hard.