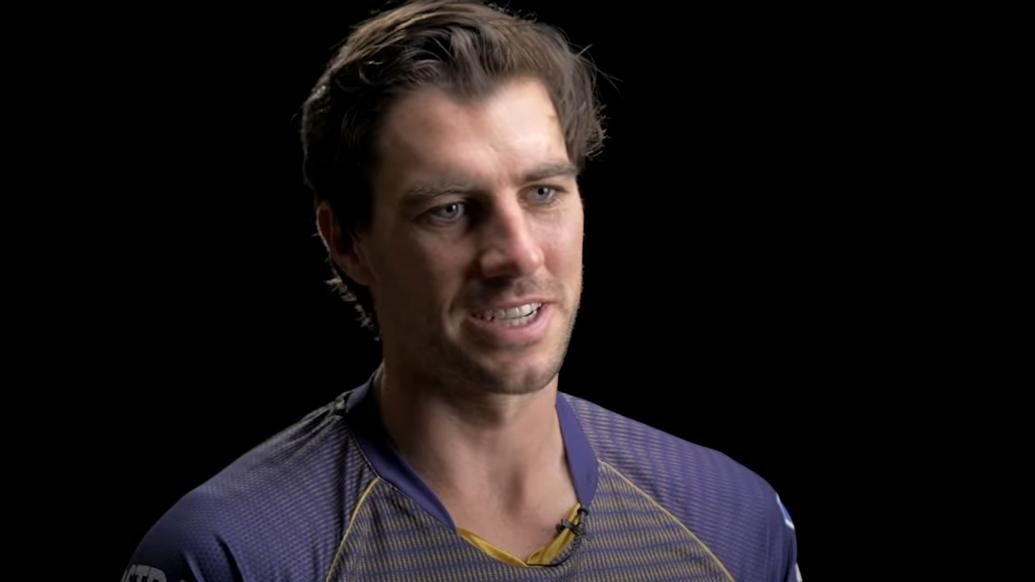 Pat Cummins is currently the World No. 1 Test bowler but reaching the zenith took him years of struggle and perseverance following multiple injuries. In a candid chat in this episode of I Am A Knight, Cummins opened up on a wide range of subjects, starting from his earlier days of cricket to the burden carrying a massive price tag at the IPL. Excerpts:
On his early days of cricket
I played plenty of sports but cricket was always my No. 1 sport for whatever reason. I think in winter, we had 4-5 different sports we'd like playing and in summer it was only cricket. It was probably the sport I was best at, the sport that we watched the most or we all loved the most. It's not that I always took it seriously, probably not until I was 15-16 years old. I had already started playing with the grown-ups by then and started comparing to them to take it really seriously.
At 16-17, I got to train at the SCG and that's when I realised you have to be a professional in everything you do. So, when you train you got to be really disciplined. You got to be really strong, but I was really weak and never went to the gym. So, it's not just about bowling, it's about all these other things you got to be on top of but I loved it.
On earning his Baggy Green
In Australia, it's a big symbol of nationalism. In cricket that's something that inspires us to get a Baggy Green. So I became player No. 423. There have been about 450 players now that have won the Baggy Green. It's something that ties you between different generations. Only a couple of months earlier, I was finishing school, just playing club cricket, I didn't see down the horizon at all and within a few months I basically had an Australian contract. So, it was awesome, the best summer I have ever got to play all this professional cricket. Something I loved I got to do that as a full time job, so that was amazing few months.
It was a great tour to South Africa. It was probably 8-9 weeks of tour and I was just like a kid in the candy shop the whole time. I would wake up in the morning and for breakfast sit opposite to Ricky Ponting or Shane Watson and I would be chatting up with Mike Hussey These are my heroes I have grown up admiring every single day. So that was a great experience. Honestly to play a Test was just a bonus I thought. There were a couple of injuries that came as an obstruction to the opportunity to play and I just didn't expect that at all until Ricky Ponting presented me my Baggy Green. I just remember thinking, 'I just got a Baggy Green, how cool is that no one can take that off me now! Yeah, great experience
On injuries and setbacks
For me, I thought I would love to play Test first for Australia and then as soon as you play a Test match, you go, 'I want to play another one now'. So, for about 4-5 years I had played only one Test match. I loved it as I felt I belonged right up there. But I felt so far away from physically getting back to play my second Test match. Injury after injury. I would say I knew I was young, I was more of frustrated with the whole process that I felt I was standing there strong and suddenly my body would fail me. My whole life every summer meant cricket. So, suddenly I was a professional cricketer and for 4-5 summers, I didn't play any cricket during the summer. So, it was weird kind of a limbo for a few years where I would get back playing for a little bit, I thought how good is this I am playing and then I would get back into a rehab for 6-9 months. Once you have done it 3-4 times, it gets pretty frustrating but I tried to keep perspective. I got to train at the SCG, had a great group of teammates I wasn't playing with but I still got to hang out with and the staff were brilliant. My life was still cricket even though I wasn't playing. So, I tried to concentrate on that and hoped that in future all this work that I was putting in was going to help me have a long career.
On his comeback Test against India
I had a really good season in terms of bowling a lot of good balls, more than I have had in the previous 4-5 summers. So, I felt I was getting closer to getting back into First Class and Test match cricket. My first First Class game I played was for New South Wales and I thought okay that's great, hopefully I can play one more for the season. The night I finished the game, Starc just got injured in India and it was Smith on the phone call with me saying 'you are on the next flight mate, you are heading out to play a Test match. My headspace wasn't there. I didn't even comprehend I would be over there. I watched the first two Tests on TV and it was fiery. I loved watching it, so, to think I was hopping on the plane to go over there and potentially play felt like "this is crazy". It was actually great. I thought all my other cricket has been leading up to Test match cricket. So, maybe you keep a little bit in the tank. You're a little bit protective about yourself. I thought that as soon as start playing Test cricket, this is what I have been waiting for. So, the hand brake's off, you go out and you have got nothing else to wait for. I loved it. I was surprised when it was 1900 odd days. It had gone pretty quickly, but I just loved being back out there.
View this post on Instagram
On his first IPL stint with KKR in 2014
I have amazing memories. My first experience of playing with players outside Australia, my first taste of the IPL. I watched quite a bit of it on TV and yeah I loved it. it's hard bowling here in India or in the UAE. The wickets are different to the ones in Australia, the grounds are smaller. So, you got to learn and find different ways. We have had some amazing people around the team to learn from. I got the whole couple of months to spend with Jacques Kallis. Loved that experience, made me hungry for more.
The pressure to perform...
Whenever you play professional cricket anywhere, there will be lots of pressure. If you are coming off a good game, there is pressure to do it again, if you are coming off a bad game, there is pressure to perform.
I guess the auction bring another kind of pressure. We just got to try and manage this. Just because you have gone for more money doesn't mean, the ball suddenly swings more or the wicket is suddenly greener, or the boundaries are bigger. It's the same playing field, so, I just try to concentrate on what I do well. I guess that's what is going to bring about the best success for KKR while I'm here.
On the backing from KKR coach Brendon McCullum
It makes me feel lucky to have that backing from the coach (Brendon McCullum). He is also someone that I have played quite a bit against. So, for him to have that kind of regard, I feel really lucky to have. This was the thing I was most excited about – to come over here and work with him. I haven't played with him. I think when he captained NZ, the whole world really appreciated that and held him in high esteem. The way he took the New Zealand team to new heights and the way they played aggressively was great. So, can't wait to pick his brain, and also see how he manages players and manages the season. Outside cricket, he has a lot of different interests. He is great.