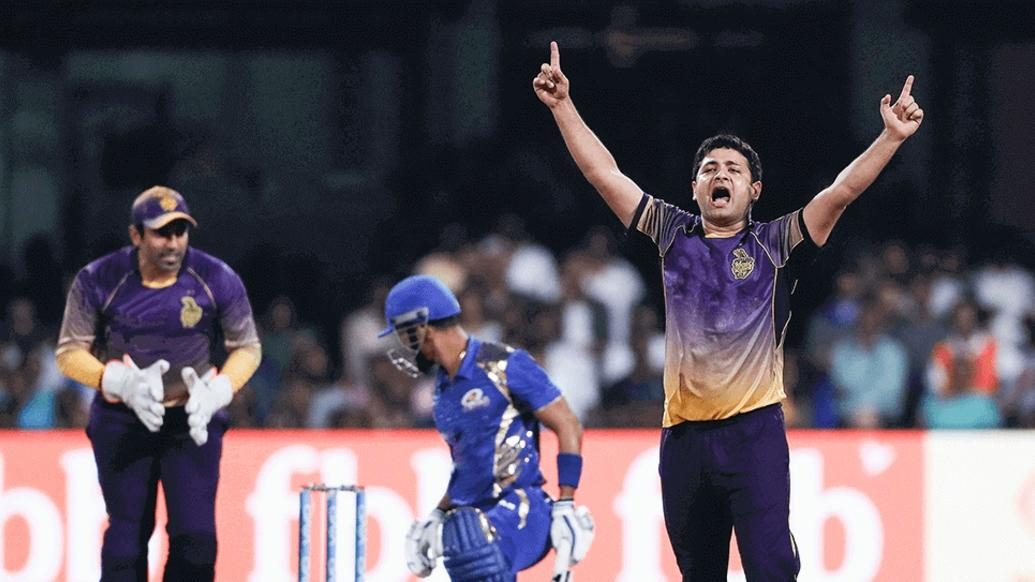 The highest wicket-taker for Kolkata Knight Riders (126 wickets, 4th in the overall tally) in history, the second youngest (only after Sachin Tendulkar) cricketer to make a Test debut for India - Piyush Chawla has a number of feats under his belt. He has come a long way since representing India Under-19 as a 15-year-old, but he is still as humble and as bubbly as ever.
Our Knights are warming up for the 2018 Indian Premier League, cricket's most celebrated competition, and Chawla, having played a lot alongside young Kuldeep Yadav, the chinaman bowler, is already hatching plans of rattling the oppositions with his teammates. Speaking on the sidelines of an event in Kolkata, the leggie stressed on the strength of KKR's spin attack.
"Our bowling line-up is pretty deep," he pointed out. "All our bowlers are wicket-takers. That's the main thing in this shorter format. If you have to contain any team, you have to pick up wickets."
With the likes of Kuldeep and Narine also in the side, it is easy to see why Chawla feels that way.
"He (Kuldeep) is bowling really well," he said. "There will be added pressure on him. Last year, there was not much pressure on him as he was still raw, now there will be a lot of expectations from him. The kind of bowler he is, he will definitely do well. He has been bowling so well for India and for the state as well."
"When I joined KKR, Sunil (Narine) was taking wickets and our combination worked really well. It's just that the (opposition) teams have started playing him a bit on the safer side. When they play you on the safer side, it becomes a bit tough for the bowlers to pick up wickets. But at the same time, it's an opportunity for us (Kuldeep and I) to take wickets, as batsmen take chances against us. So me or Kuldeep, we get chance to pick up wickets."
With the strip laid out at Eden Gardens holding a reputation of helping slower bowlers, all eyes will be on the spin-trio of Chawla, Narine and Kuldeep. KKR will start their campaign against RCB in front of their home fans on April 8.