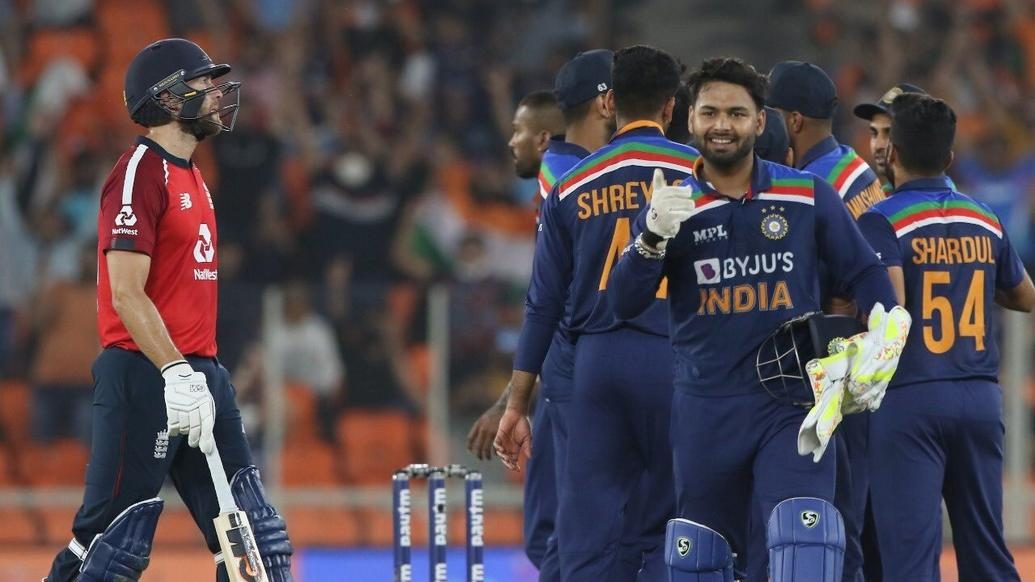 It's a do-or-die for India. The Virat Kohli-led young team has had a terrific time since late last year, albeit in a different format of the game, but let the past be history, for now they are standing on the threshold of a must-win match to avoid a series loss on home soil.
India are trailing England 1-2 in the five-match T20I series and will need to get their acts together to come back from a crushing 8-wicket loss in the last game when they lock horns yet again with Eoin Morgan's team at Motera on Thursday.
The Indian team has mostly suffered from batting inconsistencies. While the skipper has excelled in two back-to-back matches now, the failure to get a strong start at the top hurt India badly. KL Rahul might be a great player otherwise, but his poor form is glaring and that is stopping India from having a good start. It remains to be seen if the management continues to give him another chance. Ishan Kishan and Rohit Sharma can be tried out at the top if Rahul goes out while Suryakumar Yadav can make his way in to show what he is capable of doing with the bat.
View this post on Instagram
The bowlers, meanwhile, haven't really looked lethal enough this series as they had during the Test outing. Failure in building pressure with regular wickets has given the freedom to the English batters to score easy runs and even defendable totals have looked a little to small at times. Will Thursday be the day of a spirited comeback?
Kohli had maintained this series was for experiments to create a strong core team for the World T20I, but it won't be a hyperbole if we say India haven't been able to find the missing pieces of the puzzle yet. Or maybe, it's just plain lack of form which is plaguing India. Cricket is a funny game after all.
England are unlikely to change their winning team unless they are in a mood to experiment too, which looks less likely knowing this match can decide the outcome of the series. The pitch has favoured the team batting second so far. In Kohli's own words, "the ball had been coming onto the bat a lot better in the second innings" and we can certainly expect similar playing conditions for this match too.