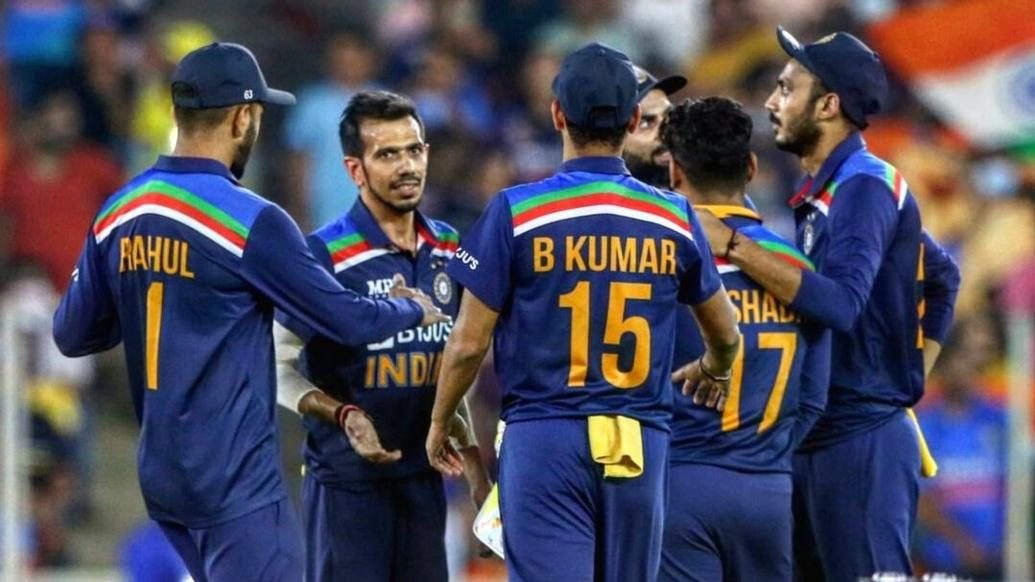 Retaliation has become almost a part of life for this young Indian team. After an incredible comeback in Australia following a crushing loss at Adelaide, India emulated a similar feat in the recently-concluded Test series against England at home too. The first T20I of the 5-match series at Motera for India was everything that they would have wanted to avoid. The 8-wicket loss is stinging badly and Virat Kohli's men will be all to keen to bounce back with grace. Now the question remains, is the T20 side strong enough to repeat something similar to what it had achieved in the Tests?
Following the loss on Friday, Kohli was pretty candid in admitting that India would be looking to experiment further to get their combination right for the World Cup but they would be more cautious about their batting temperament. Backing Kohli's decision, Shreyas Iyer, who scored the highest runs for India (67) on Friday, said that rotating players to tick all the boxes before the T20I World Cup would be India's priority in the series.
"I don't think we need to change anything. We have come with a plan and we need to execute it. Going into the World Cup, we need to tick all the boxes. It's a five-match game, so, we should definitely try out stuff to see what suits us," Iyer said at a press conference.
View this post on Instagram
Kohli had announced at the start of the first game that Rohit Sharma would be resting for two matches, which means it will be Shikhar Dhawan and KL Rahul with the opening job yet again. The skipper is just 72 runs away from becoming the first ever player to score 3000 international T20 runs. Even though, the series didn't augur well for him, we can expect some blitzkrieg from the run machine. The middle order will be heavily dependent on Rishabh Pant and Iyer once again, with Pandya expected to accelerate at the closing stages.
View this post on Instagram
The bowling line-up is more or less going to remain the same unless the management decides to go with one more pacer, especially after the success of Jofra Archer and Mark Wood in the last game. Navdeep Saini will be a possible choice to assist Bhuvneshwar Kumar and Shardul Thakur under such circumstances.