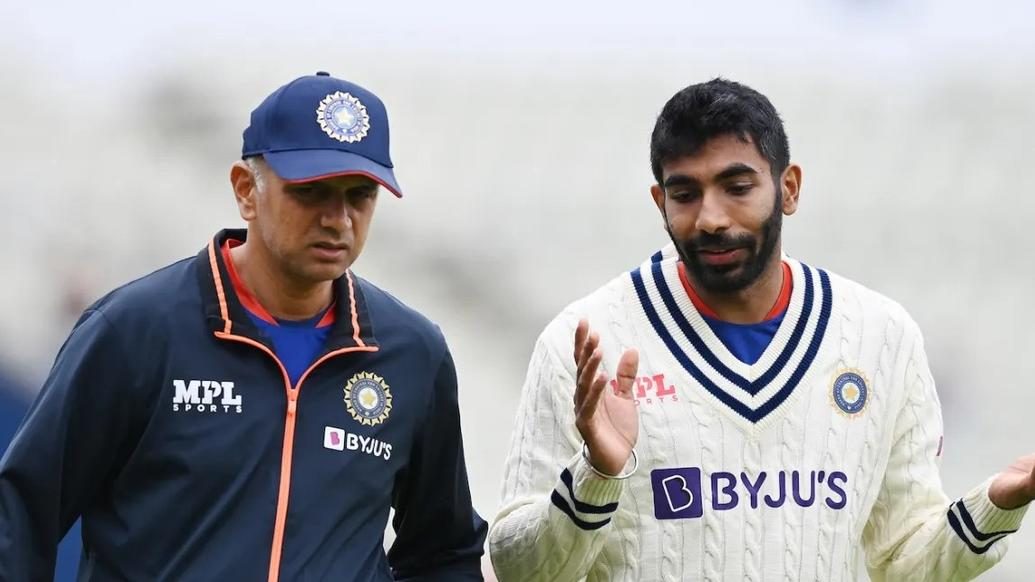 A series that began a year ago finally reached a fitting conclusion as the hosts, England, drew level 2-2 with India on Tuesday (5 July) but the visitors would feel hard done by after failing to defend 378 in the final innings, the first time they had let slip of a target beyond 350 in Test cricket.
Either side of the Covid-induced year-long break between the fourth Test at The Oval and the fifth at Edgbaston, there were significant changes in the personnel for both sides. Only 11 players who took the field from last year's Tests were involved in the fifth Test while there was also a change of guard in terms of captains and head coaches. India were led by Virat Kohli and overlooked by Ravi Shastri when they last visited these shores. England, on the other hand, have handed captaincy to Ben Stokes, taking over from Joe Root, with the coaching baton passed on from Chris Silverwood to Brendon McCullum.
England had managed to win just 1 Test from the four played last summer against India and later went on to lose the Ashes 0-4 and the subsequent series in the Caribbean while India only lost one overseas series against South Africa 1-2. And yet, there were plenty of parallels drawn from that series to their loss at Edgbaston.
"In the second innings, we have not batted as well," Rahul Dravid, India's new head coach, said in the post-match press conference. "If you look at all the third innings of these two Test matches overseas and this one, the batting has also probably not been up to scratch. In both areas, we have sort of started the Test matches well but we haven't been able to finish well and yeah we need to get better at that and certainly need to improve."
His assessment is well-founded. India scored 266 in their second innings in Johannesburg, 198 in Cape Town and 245 in Birmingham, this series, and eventually failed to defend fourth innings targets of 240, 212 and 378.
"It's been disappointing for us," he said. "I mean we had a couple of opportunities in South Africa as well and here as well. I just think it's something we need to look at, something we need to probably work on.
"We have been very good at that over the last few years, in terms of taking wickets and winning those Test matches. But, yeah, we haven't been able to do that over the last few months. It could be a variety of factors: it could be maybe we just need to maintain that intensity, maintain that level of fitness, or maintain that level of performance right through a Test match."
Dravid also defended the four-pronged pace attack comprising of Jasprit Bumrah, Mohammed Shami, Shardul Thakur and Mohammed Siraj with Ravindra Jadeja the lone spinner ahead of Ravichandran Ashwin, a move prompted as much by the flat pitches as the overcast conditions.
"In hindsight, you can always look at things and look at the combination of your team. Shardul has done a good job for us in these games," Dravid said. "It is always not easy to leave someone like Ash out in a Test match. But having said that, when we looked at the wicket on the first day, it had a pretty good even covering of grass. We felt that there was enough in it for the fast bowlers.
To make matters worse for the visitors, the side was docked two WTC points for maintaining a slow over-rate as India were deemed to be two overs short. It means India drop below Pakistan to the fourth position in the WTC table with a points percentage of 52.08. They face a long break before their next Test but their immediate focus will be to put in strong performances in the three-match ODI and T20I series against England starting in two days' time.
2⃣3⃣ wickets

Best bowling Figures (In Innings): 5⃣/6⃣4⃣

An average of 2⃣2⃣.4⃣7⃣#TeamIndia's Player of the Series is @Jaspritbumrah93 👏 👏 #ENGvIND pic.twitter.com/APkOhYC1tJ

— BCCI (@BCCI) July 5, 2022
"I don't want to make excuses," Dravid said. "I wasn't part of the team then. India was on a roll at that stage. England were probably in a slightly different situation at that point of time. But they have come here on the back of three consecutive wins against New Zealand. We have had a long gap in between Test cricket, but no excuses.
"They played well over the five days. We had our opportunities, we played well over the first three days. We couldn't maintain that. That's why Test cricket is hard. And that's why Test cricket means that you have got to be able to keep putting those performances right through the five days. We were not able to do that and they did that better than us and they deserved to win this Test match."