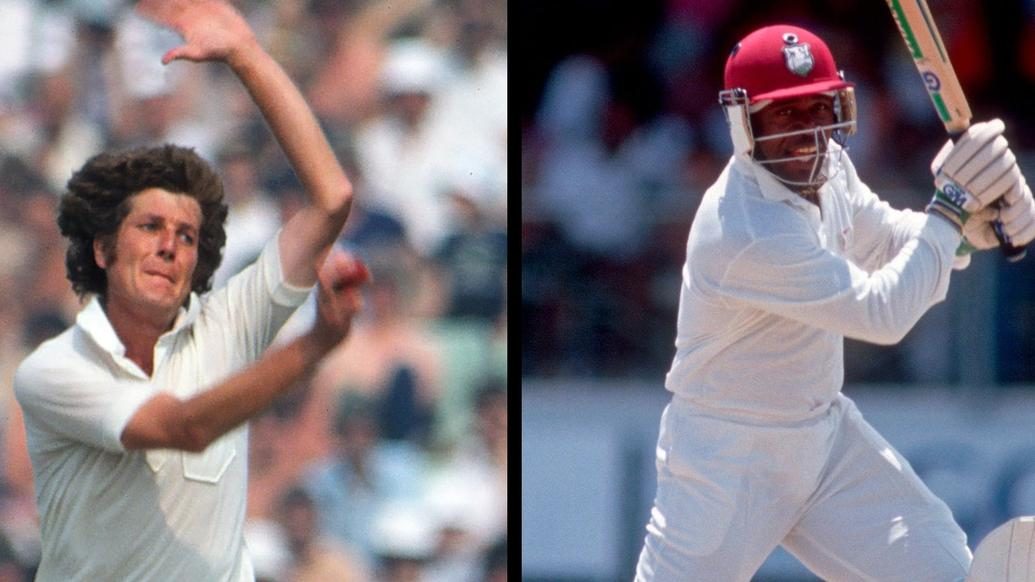 West Indies' Desmond Haynes and England's Bob Willis - two legendary cricketers - were inducted in the The ICC Cricket Hall of Fame this year for their significant contributions to the game of cricket. The Hall of Fame, which was launched on January 2, 2009, to celebrate and recognise the fine achievements of such legends of the game, has a long list of iductees belonging to other eras as well. But here, we will specifically talk about these two heroes of the ODI era, which spanned from 1971 to 1995.
ODI ERA (1971-1995)
Desmond Haynes
One of the most remarkable openers, Desmond Haynes served West Indies cricket for over a decade and a half (1978 to 1994). The former West Indies skipper is mostly known for his destructive batting and setting records after records along with his batting partner Gordon Greenidge.
Haynes and Greenidge featured in 89 Tests together and scored 6,483 runs together at an average of 47.32. There were 16 century stands, with the best of 298 coming against England at Antigua back in 1990. The duo have the record of most runs scored together in Tests.
Haynes played 116 Tests and 238 ODIs and scored 7,487 runs and 8648 runs in the two formats respectively, averaging over 40 in each format. Haynes made his international (ODI) debut in the year 1978. Playing against Australia, he impressed with a 136-ball 148 and guided his team to an easy win in his debut match.
In his era, Haynes had the record of the highest score in ODIs (152*) and also the highest number of centuries (17). He is one of the very few to have played four ICC World Cups.
Watch Haynes' fluent batting against Australia
(Video hosted by cricket.com.au)
Bob Willis
The bowling machine from England, Bob Willis played 90 Tests, taking 325 wickets at 25.20 (average) and was a superstar in the English bowling line-up during this period.
He was barely 26-years-old when he had to get both his knees operated. But he never surrendered to the pain and built his strength from scratch to come out with flying colours.
Standing 6 feet 6 inches tall, he could make the ball bounce awkwardly on most pitches and possessed an excellent yorker and bouncer, both of which he used to great effect over the course of his career.
He played a crucial role in the third Test defeat of Australia (1981), where he picked up his career-best figures of 8-43 at Headingley and guided England to a win from a seemingly impossible position. Willis also had a long career in broadcasting after retirement from cricket.
Watch Willis' brilliant 8-43
(Video hosted by suhass997 Cricket)
Also Read:
- ICC Hall of Fame 2021: Know your heroes (Post-War Era)
- ICC Hall of Fame 2021: Know your heroes (Modern Era)