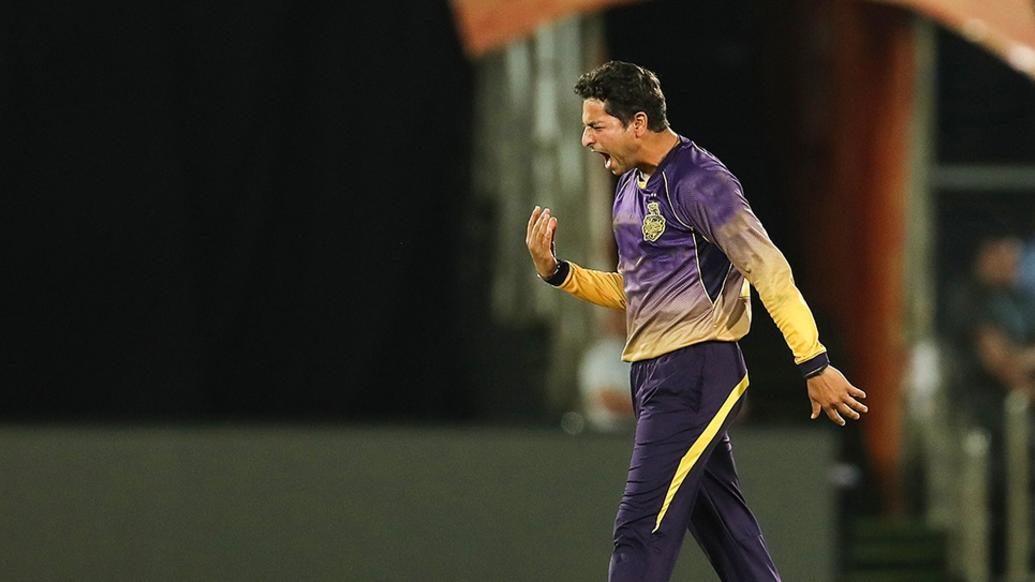 The Indian Premier League gives viewers a chance to watch players who don the same jersey for their respective national teams, being pitted against each other. Kuldeep Yadav, for instance, has done a great job alongside Virat Kohli and MS Dhoni in India colours, but once the VIVO IPL 2018 gets underway, he will be hatching plans to get the better of them. The vibes of 'brotherhood' will definitely take a bit of a toll, but that makes for an exciting contest, doesn't it?
"I would be lying if I said I don't have any personal goals going into this season of the IPL," he told CricketNext. "I too have a bucket list and I wish to dismiss Kohli and Dhoni. You don't get better players of spin bowling and the IPL is the only tournament when you get to have a go at them."
Kuldeep has got the better of many batsmen with his chinaman bowling in international cricket. Our Knight will be looking to pick Dhoni's wicket when KKR take on Chennai Super Kings on April 10, but first, there is the prized wicket of Virat Kohli up for grabs when KKR play Royal Challengers Bangalore in their first game of the season, at Eden Gardens on April 8.
"Sometimes I feel I am privileged that I am in the same team as them (Dhoni and Kohli) and don't need to bowl to them on the international stage," he pointed out. "But this year, I want to dismiss them and this is the tournament that gives me that opportunity."
Kuldeep, along with Piyush Chawla and Sunil Narine, will be shouldering the spin-responsibilities of KKR, and we have full faith in the trio. Korbo, Lorbo, Jeetbo.