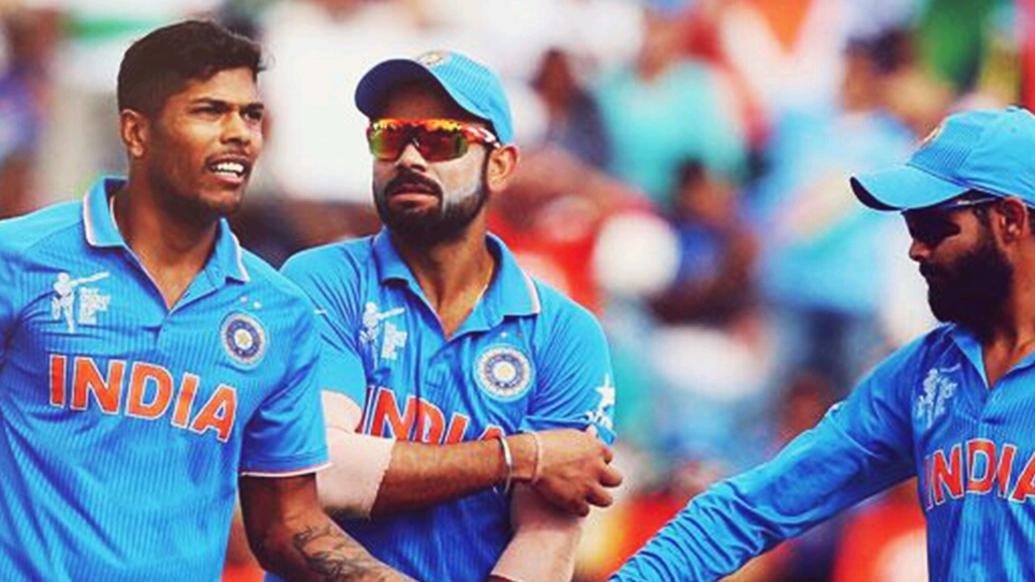 The top 2 ODI teams will battle it out in a do-or-die encounter to qualify for the 2017 Champions Trophy semi-final. India & South Africa began their campaign with comfortable wins over Pakistan & Sri Lanka respectively but couldn't carry their form into the second game.
India tasted defeat after a run of 7 consecutive wins & will be hopeful to turn it around with a quality performance against South Africa. Here are the important things to keep an eye on:
Dhawan's scintillating form: Shikhar Dhawan steps up on the big occasions & the stats completely back it up. He has the highest runs in ICC ODI tournaments since 2013 hitting 968 runs & slamming 5 centuries in the process. The left-handed batsman has 193 runs in 2 matches in the 2017 Champions Trophy edition & will be beaming with confidence for the big game.
Rohit-Dhawan Show: The opening pair of Rohit Sharma & Shikhar Dhawan has worked wonders for India since they started to open in the 2013 Champions Trophy. They lead the charts for most runs scored as a pair managing 656 runs in 7 games with partnership scores of 127, 101, 58, 77, 19, 136 & 138 in Champions Trophy history.
Unbeaten Run: India haven't lost to the Proteas in 3 Champions Trophy encounters. Ganguly's 142 took India to 295 which proved to be a little too much as South Africa fell short by 95 runs in their first meeting at Nairobi in 2000. The second match was a close one with India winning the game by 10 runs in the semi-final of the 2002 Champions Trophy edition at Colombo. The teams faced each other in the first game of the 2013 Champions Trophy & it was Shikhar Dhawan's 114 that helped India to 331 & beat South Africa by 26 runs.
1st team with 5 consecutive 300+: India have utilised their resources well with quality openers, a solid & experienced middle-order followed by big-hitting finishers. The batting unit has scored 300+ runs in the last 5 ODI games & created history by becoming the first team to ever do so.
Bowling Headache: The Sri Lankan batsmen outplayed India's strategy to play 4 pacers & one spinner by successfully chasing down the target of 321. There's a lot of thinking to do for Virat Kohli & there could be a possibility of India going reverting to 3 pacers & 2 spinners bowling line-up for the important clash against the No.1 ODI side, South Africa.
The cricket lovers will be glued to their TVs, mobile phones & social media to not miss the Super Sunday clash. It's a potential quarter-final with one winner moving into the next stage of the tournament & the other team packing their bags to go back home.