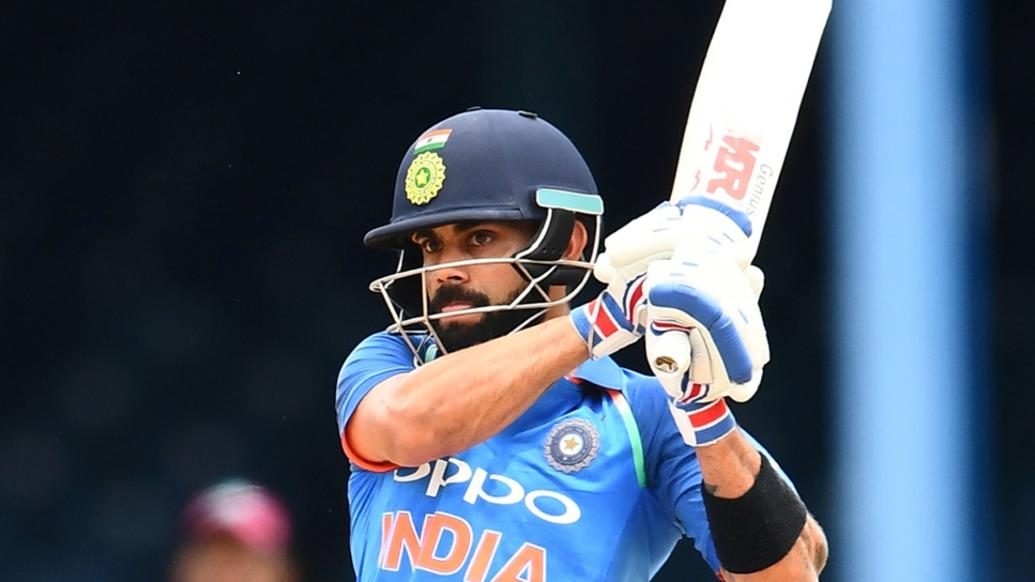 In the second match of the ongoing India-West Indies ODI series, the Men-in-Blue posted their 96th 300+ score in One Day Internationals. With this, they leapfrogged Australia to set a new record in this category. India have been a dominant side in coloured clothing and have proved their batting might over the last two decades.
Here is a look at some more numbers concerning the '96 wonder acts' by the Indian team.
The first act of '96': Team India became the last out of nine Test playing nations to reach 300+ for the first time on 15 April, 1996 (Bangladesh wasn't a Test playing nation then) against arch-rivals Pakistan at Sharjah. Here is a table of when the other Test playing nations achieved their first total of 300 in ODIs:
| | |
| --- | --- |
| Team | Start Date |
| England | 7-Jun-75 |
| New Zealand | 7-Jun-75 |
| Australia | 11-Jun-75 |
| Pakistan | 14-Jun-75 |
| West Indies | 22-Feb-78 |
| Sri Lanka | 23-Feb-92 |
| Zimbabwe | 23-Feb-92 |
| South Africa | 11-Dec-94 |
| Bangladesh | 17-Mar-06 |
Crossing 300 on 95 further occasions over a span of two decades, need we say anything more?
Sweet '17': Out of the 26 times that the Indian team has crossed a total of 300 or more in ODI chases, they have emeged victorious on 17 of those occasions, the highest frequency by any side in world cricket (both for run chases as well as victorious run chase). That makes for a success percentage of 65.38. While Bangladesh and Australia have a better success percentage when crossing 300 in a run-chase (100 and 90 percent respectively), the frequency is lesser than that of the Indian team. The Men in Green and Gold have crossed 300 on 10 occasions in a run-chase while the Asian Tigers have done it on 3 occasions. Definitely a case of 'Sweet 17' for the Men-in-Blue.
The Tigers at home 'myth': For many years, the Indian batting side was considered as Tigers at home but no strong abroad. However a look at the frequency of 300-plus totals by Team India abroad breaks that myth. Out of the 96 occasions that the Men-in-Blue have posted 300 or above in ODIs, 53 of them have come away from India. That is the joint-highest number of times by any team (Pakistan and Australia being the others) in world cricket. Out of these 53 games, the Indian team have emerged victorious in 42 of these matches (Win percentage: 79.25, higher than the home percentage of 76.74).
Can the Men-in-Blue continue their 'Summer of 96?' Watch this space for more details.
*All data updated till 29th June 2017 before the commencement of the Sri Lanka v Zimbabwe ODIs.