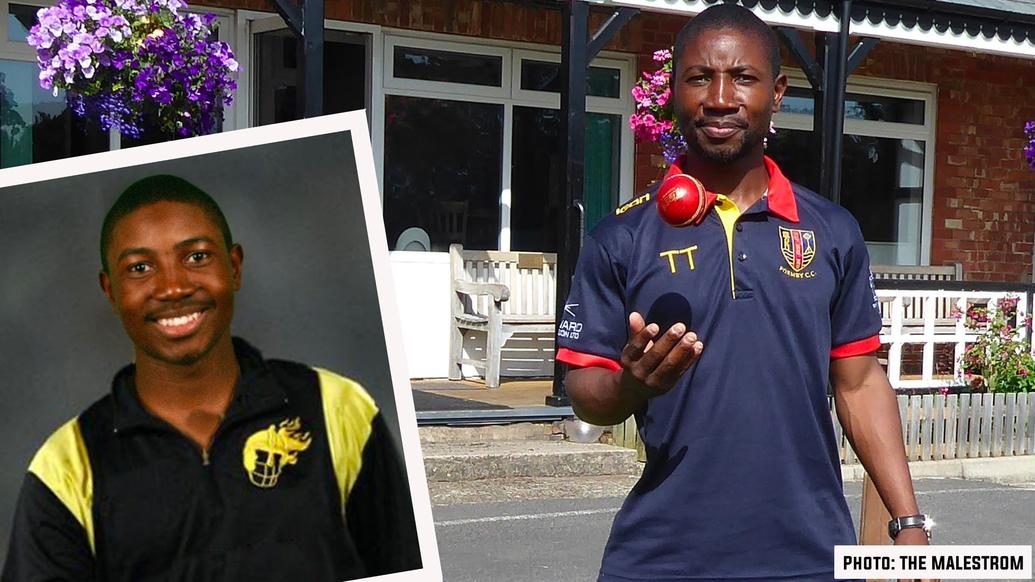 Tatenda Taibu is one of those cricketers who fans from around the world fondly remember as one of the last flag bearers of Zimbabwe's golden age in cricket. Despite his retirement at a tender age of 29, he made a name in world cricket with his achievements during some of the most troubled times in Zimbabwean cricket, marred by socio-political chaos.
The 37-year-old now leads a peaceful life in Liverpool, England, with his family, after having left Zimbabwe in 2005 following death threats and an attempted kidnapping of his wife. The pocket-sized powerhouse finished his career as Zimbabwe's fourth-highest run-scorer in ODIs, and with the second most dismissals as a wicketkeeper, only behind Andy Flower.
Happy birthday, Tatenda Taibu 🎈

In 2004, he became the youngest captain at the time in Test history when he led Zimbabwe against Sri Lanka in Harare 🙌

📽️ WATCH him make 98 v Canada during the 2011 @cricketworldcup pic.twitter.com/FEaqP41dDp

— ICC (@ICC) May 14, 2020
Taibu, who was part of the KKR family in 2008, wrote an autobiography titled 'Keeper of the Faith' in 2019, shedding light on the various struggles of life as a player in Zimbabwe Cricket's power-struggles with the national administrators and more.
Speaking about his stint with KKR in the IPL, Taibu told Cricbuzz in an interview: "After looking at the squad and the competition that I had, I actually didn't think I was going to get a single game. We had Ricky Ponting, Chris Gayle, Dave Hussey, Umar Gul, Shoaib Akhtar, Ajantha Mendis, Salman Butt, Mohammad Hafeez, Brad Hodge and Brendon McCullum. But I kept on preparing well, because the One that controls the universe might have other plans, and other plans He had. After losing four straight games, I got a chance. I had batted well in all the warm-up games without being dismissed. In particular, one game we played against each other I played really well on a very green track against Shoaib, Umar Gul and Ajit Agarkar. The way I prepared managed to get the confidence of our captain, Sourav Ganguly, and coach John Buchanan."
Post his retirement in 2013, Taibu went on a spiritual journey, pursuing his faith in god."I just feel that my true calling now lies in doing the Lord's work and although I am fortunate and proud to have played for my country, the time has come for me to put my entire focus on that part of my life," he was quoted as saying by ESPNcricinfo.
https://www.instagram.com/p/BeFKiDjl9mc/
Let's look at some of the lesser-known facts about the maverick, who impressed cricket fans around the world in a career spanning 11 years - from 2001 to 2012 (150 ODIs, 28 Tests, 17 T20Is).
Early life and career:

- Taibu was a student of Churchill Boys High School in Harare and studied Accounts, Management of Business and Art.

- He had played U-19 World Cup for Zimbabwe in 2002 in New Zealand and even won the Man of the Tournament award.

- He became the youngest Test captain in world cricket when he was appointed to lead Zimbabwe at the age of 20 years 358 days in 2004. Rashid Khan recently toppled that record in 2019 by a margin of 8 days when he became the captain of Afghanistan.

- He made his international debut at the age of 18, and soon after becoming the first black man to lead Zimbabwe, ran into a never-ending battle with the cricket board and Zimbabwe's political masters. Within a year of becoming the captain, he decided to quit and go on a self-imposed exile from international cricket amidst threats to his family. He left Zimbabwe to seek refuge in Bangladesh, Namibia and South Africa before settling in England.
Rashid Khan has become the youngest player to lead a side in Test cricket 🇦🇫🙌

Zimbabwe's Tatenda Taibu previously held this record for 15 years 🇿🇼👏#AFGvBAN pic.twitter.com/mfeW7n77E9

— Cricingif (@_cricingif) September 5, 2019
Indian Premier League Stint:

- Taibu was the first-ever Zimbabwean player in the IPL. He was bought by the Sourav Ganguly-led Kolkata Knight Riders for Rs. 50L ($125,000) in 2008. He played three matches for us, scoring 31 runs at a strike rate of 119.23. Other than him, two more Zimbabwean players who later featured in the IPL were Ray Price and Brendan Taylor.
Breaks and retirement:

- After his self-exile, Taibu re-joined Zimbabwe cricket in 2007 and continued playing until 2012. Taibu retired from international cricket in July 2012 at the age of 29. When he left cricket to pay heed to his religious calling, taking up the role of a Church trustee, Taibu spent time taking care of sick people and making a strong impact on people's lives. In his own words, he was seeking "real-life answers" during this phase.
With confirmation of Tatenda Taibu officially coming out of retirement we can confirm Tatenda will be playing for Formby in 2019 and also be taking up the role as senior coach

— Formby Cricket Club (@formbycricket) December 1, 2018
- In 2016, Taibu had signed up for Liverpool and District team Hightown St Mary's before he got back to Zimbabwe to take up the role of a convener of selectors. But once again, he had to resign in 2018 following Zimbabwe's failure to qualify for the 2019 World Cup. While in Zimbabwe, he also headed an academy there, looking into cricket development projects.

- In 2018 Taibu joined a Sri Lankan domestic side Baduralia CC as an overseas player.

- In 2019, he signed up to play for and coach Liverpool's local club Formby CC

- Taibu turned to writing to document every aspect of his journey as a cricketer. His autobiography "Keeper of Faith" was shortlisted for the Heartaches Cricket Book of the Year 2020.