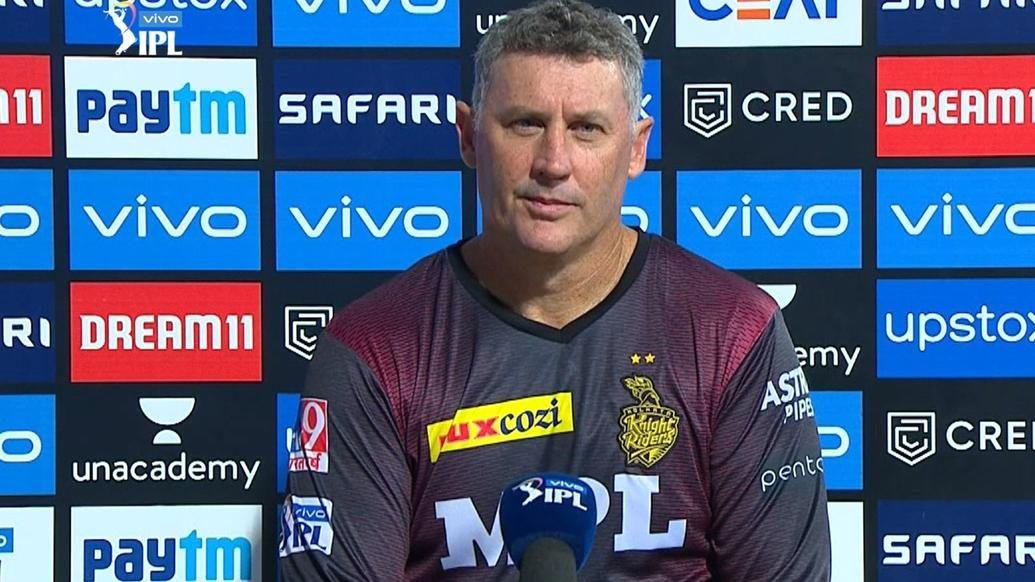 A disappointing performance with the bat resulted in the Kolkata Knight Riders succumbing to a six-wicket loss against arch-rivals Rajasthan Royals at the Wankhede Stadium.
View this post on Instagram
On a wicket conducive for run-scoring, the Knight Riders crawled their way to 133 runs in the first innings after being put in to bat. David Hussey, the mentor of the side, revealed, "It was not a deliberate plan to go that slow, but full credit to the Rajasthan Royals bowlers. They did not allow us to play Kolkata Knight Riders' cricket upfront. Under Brendon McCullum as a coach, we generally like to play with a lot of freedom, take the game on and provide a highly entertaining game of cricket. Unfortunately, we did not do that tonight (Sunday), but we got a few days to turn around very quickly for the next game against Punjab in Ahmedabad."
View this post on Instagram
Despite four consecutive losses in the five encounters, Hussey revealed the team is upbeat and will look to turn things around in the upcoming encounters.
"The boys trust each other, and we just need to tinker with a few little issues out on the field. Once we do that, I think we will get on a little bit of a run and win a few games, and you never know, hit the finals in the back end of the series," he said.
One of the major concerns for the team is the indifferent form of Shubman Gill. Opening the innings, Gill has failed to convert the starts into a big score.
"The way Shubman works on his game in the nets, he has a great work ethic. All I can say is, form will come and go, but class is always permanent. He is one classy individual off the field but also an exceptionally talented player on the field. Mark my words; he will be one of the highest-scoring batsmen by the end of the tournament. He is an absolute class act, he said.
View this post on Instagram
The Knight Riders struggled to gain momentum all through the batting innings. With Andre Russell in the mix, the team could have managed to get some impetus at the back end of the innings. However, the all-rounder, coming in to bat in the 16th over, failed to create any impact.
Reacting to the team's decision to send him late, Hussey said, "Well, it's a tough one, really. We just needed to get a partnership going at that stage, and Andre was ready to come in next. Dre is probably at his scintillating best when he has maybe three or four overs to go. He can hit, say, 30 or 40 runs of about 15 balls. In a perfect world, he can go number three and make 200, but it wasn't to be tonight. We will look at all the strategies when it comes to batting going forward."
View this post on Instagram
Defending a low score was always going to be a tough ask for the bowling unit. With Wankhede Stadium known to be a ground assisting the pace bowlers, the team management perhaps missed a trick by not playing Lockie Ferguson in this crucial clash.
"Lockie Ferguson is probably at the peak of his powers. A class act and an excellent bowler for New Zealand. He played particularly well for Kolkata last year in Abu Dhabi, Dubai and Sharjah. He is handy, and he is also going to push for selection over the remaining games. Everyone's on the table in terms of selection, and Brendon's got some tough decisions to make. We got to start winning some games," he said.
View this post on Instagram