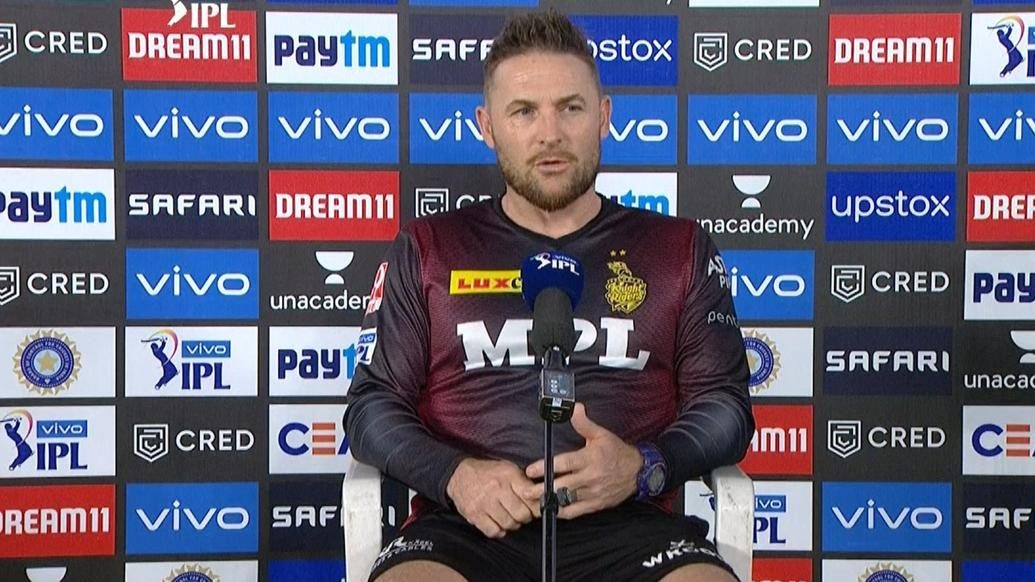 A scintillating half-century (82) from Prithvi Shaw powered the Delhi Capitals to a comprehensive seven-wicket over the Kolkata Knight Riders at the newly revamped stadium in Motera, Ahmedabad. KKR Head Coach Brendon McCullum has plenty to ponder as the team succumbed to their fifth loss in seven games this season.
View this post on Instagram
Addressing the lack of intent by the top-order batsman, he said," Yes, that is very very disappointing. As a player, you ask to be given freedom, confidence and loyalty when it comes to selection to go out there and take the game on and to try and be aggressive and to try and make things happen for your team. That is the style of play that myself and the captain have asked of our players. But unfortunately, we are not getting there.
View this post on Instagram
It has become a theme and a saying that I have used throughout my career if you can't change the man, change the man, so we will probably have to make some changes and try and bring in some fresh personnel who will hopefully try and take the game on a little bit more," he added.
The batting unit has struggled all through the tournament, and McCullum made some honest assessment on the way forward for the team in this tournament. He said, "I think the order on paper looks really good, but it just hasn't delivered in its entirety. Unfortunately, we have not been able to go on with it and post a suitable score or lay a suitable foundation for our real strength, which is in the middle.
View this post on Instagram
"Andre Russell did well tonight, coming in and being able to pick up the pace, but look on a slow surface like that, we really got to maximise the new ball and the fielding restriction. More of the application thing than anything else, and it is incredibly disappointing because I have asked time and time again for us to be more aggressive and more expressive and take the game on. We continue not to do it, so we will have to make some changes for sure.
Despite the batting order stumbling in the middle overs, the Knight Riders were handed much-needed impetus by a late blitz, courtesy Andre Russell. The all-rounder scored an unbeaten 45 off 27 to help the team post 154 runs in the first innings.
View this post on Instagram
Revealing the decision behind his batting number, the coach said,"I had a conversation with Andre at the start of the season, and we look at a lot of stats and facts and back up with what is the best place for him. Ideally, with the right platform beyond 12 is what we agreed on, but there are times when he has to come a little earlier.
"Today he came in slightly earlier, which actually allowed him the ability to settle a little bit. He really couldn't play with the same freedom because we had fallen into a bit of a hole, and it was only his brutal power towards the end which allowed us to post any sort of total.
The former Kiwi player also credited the innings of Prithvi Shaw in the run chase and said, "I have an immense amount of respect for Prithvi because not too many people in world cricket play the game with that sort of an approach, and you got to give kudos to Rishabh Pant and Ricky Ponting and the Delhi Capitals management. They have been able to ask the player to play like that and for him to buy into it. Look, he is a rare talent and put us under an immense amount of pressure."
View this post on Instagram