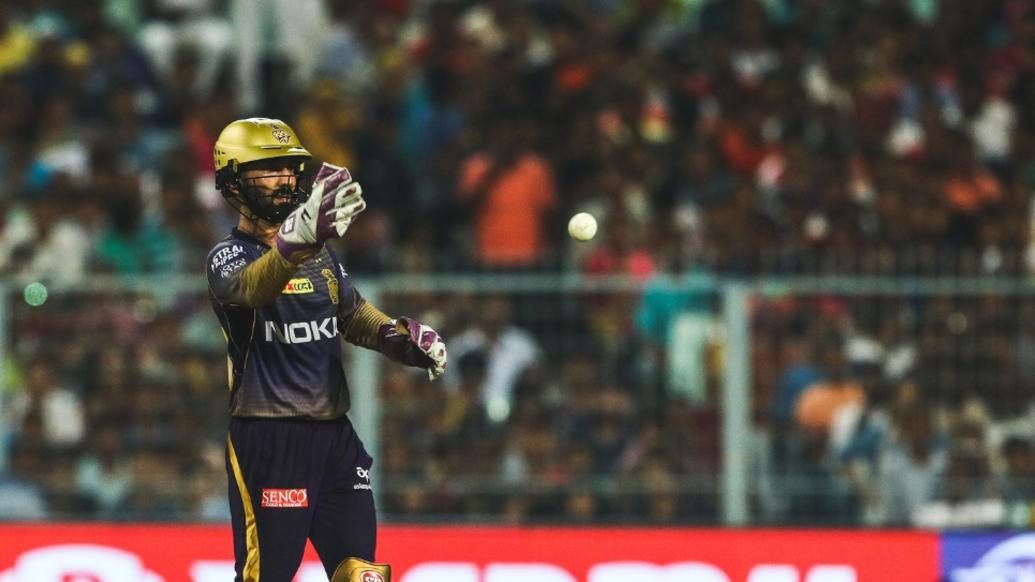 Eden Gardens witnessed a carnage of runs in the final game for Kolkata Knight Riders at home. Although, Mumbai Indians put a tough fight, in the end it was the home side who emerged victorious for their 5th win of the campaign.

Skipper DK was ecstatic after a strong performance with the bat and the bowlers doing their job on a batting paradise wicket. Here are a few excerpts from his interview during the post match presentation ceremony.
On the team fighting back after six losses in a row

DK: At the end of the day, it's all about making sure your processes are right. As much as it sounds cliched, that's all you can do in a sport like this. It's a high pressure sport and a high octane tournament. You have to make sure everyone is in great space, give them the best chance to do well. It's important to stay healthy, a lot of bickering & back-biting can go on in these sort of situations but I was very aware of it and made sure nothing like that happened. At the end of the day, it's a game, you play the best you can, you need to keep a smile, you need to be nice to others.


Everybody is trying hard and I always believe that at the end of the day it's a game, we all go back home and make sure you need to be happy. The players should have a good experience playing with me, they shouldn't be talking about that guy who was so bad when we had lost. I was always aware of that.

On the instructions to the bowlers on a flat track

DK: It's hard work, I think it was a flat wicket but we made the best use of it and they (MI) came all guns blazing. Credit to Hardik for the shots he played, they were brilliant and out of the world. Credit to my bowlers as well because at some point in the game, everyone's thinking like wow, this can go the other way as well. But, at that point of time, we held our nerves, I think it was important in these types of games, one bad shot is what you need at a certain stage and we kept believing in that.

On Andre Russell hitting the ball out of the ground
DK: Ya (Smiles), these balls cost a lot and we need to tell him (Andre Russell) to calm down a bit. He is just hitting it too far. We live another day, that's important.