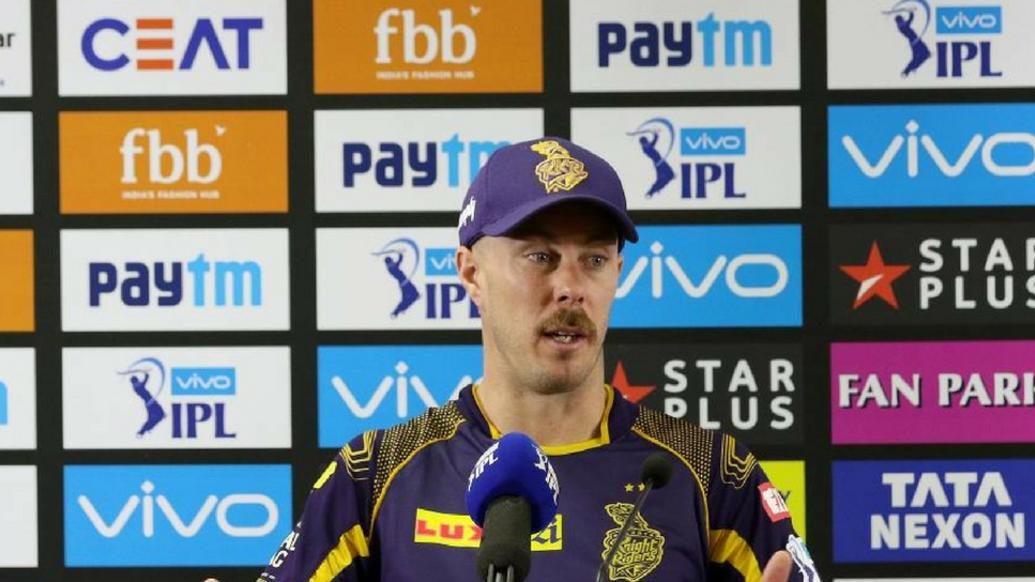 It was heartwarming to see Chris Lynn anchor KKR's chase last night against RCB at Chinnaswamy Stadium, helping us bag a six-wicket win on the night (April 29). Lynn spoke to the media after his unbeaten knock of 62 off 52 balls. Excerpts:
How difficult was the pitch to bat on?
CL: Early with the new ball, it was probably the easiest time to bat. It was handy having Sunil at the other end, taking the pressure off. It was important that we were none down till that little rain break.
Otherwise, DLS could have played a part and you never know. They had a couple of quality spinners and you saw the ball turning out there. This wasn't your typical T20 game of cricket. We had to find a way. For me, it was the sweep shots, and get to the other end. It's challenging but we had one bloke, at one end, anchoring the innings. Then blokes like DK and Robi played crucial knocks, that was really important to us.
You seem a bit extra-cautious this season.
CL: It hasn't been as free-flowing as I would have liked. I am coming back from a couple of injuries so haven't exactly hit the ground running. Maybe my body didn't allow that early but it's coming good now. I have started to find a bit of momentum which is important coming into the backend of the tournament. The wicket like tonight was challenging and to have that flow to build a strike rate of close to 200 was really challenging. More time I spend in the middle, the quicker I am going to get back. At the moment, just happy to finish games and take my (team) home because that's what was needed. It was challenging to go out there and swing from ball one. I am happy that I built through and gain a little bit of confidence, and hopefully, I can consistently build on that.
How crucial was Uthappa's knock on the night?
CL: That's part of our game plan. Robi coming in at No. 3 and taking the pressure off myself when the spinners were bowling in the majority. He's a class player. He just goes out and backs himself. It's important for someone to play the anchoring role and then someone can chip in with a couple of boundaries and gain the momentum back. In the past, we have lost back to back wickets, but tonight we didn't do that.
Did ABD not playing make a difference?
CL: Obviously, a couple of smiles on the bowlers faces. But even Brendon McCullum is as dangerous, he played well tonight. He obviously hasn't been in the best of form himself, and to come out and play these kinds of shots...We have seen what kind of form AB is in but still, we couldn't take the foot off the paddle because I have seen Baz, he is such a good striker of the ball.
How has it been playing under DK?
CL: He is going well! It's a new role for him. More importantly, we gel really nicely together. It's not easy, the last game was challenging against Delhi but tonight obviously... We are going to get hit for fours and sixes and will be put under pressure as a fielding unit but he has really responded well. We are trying to help him as a leadership group because it helps. He is doing the wicketkeeping and can't talk to the bowlers at the other end, so it's important for us to step up and help him in that way. We are building up nicely.
Is Nitish Rana alright?
CL: Sore back! He had some treatment in the time out. One of those things, travelling all the time, short turnarounds with the game, and sleeping on different beds. It's a pretty heavy schedule, so it does take a toll on your body. He is young, I am sure he will bounce back. He should be right before the next game in Kolkata.