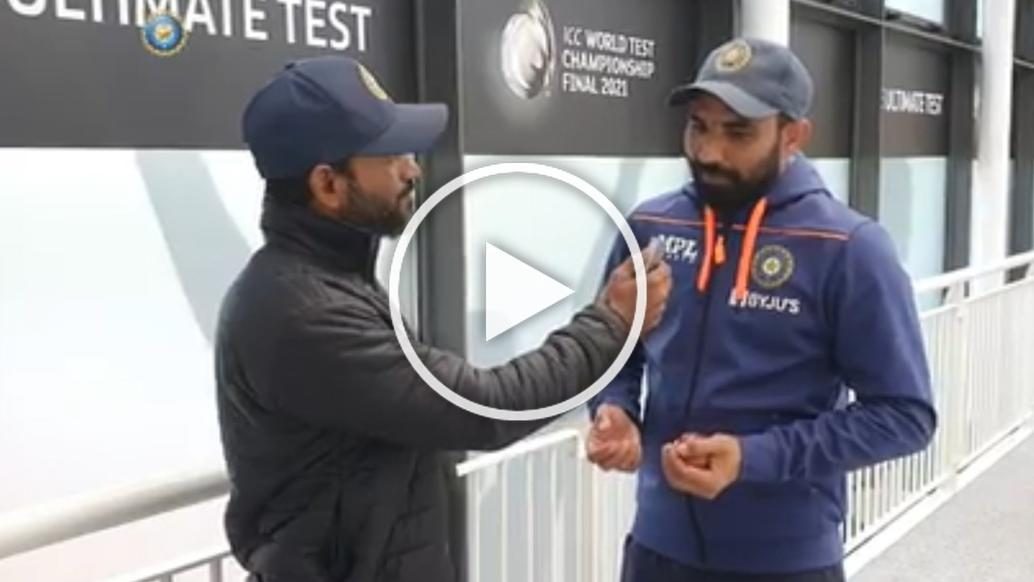 Mohammed Shami was the star of Day 5 as he swung his way to a four-wicket haul (4/76) against New Zealand at the World Test Championship Final.
Even though, until Day 3 (Day 4 was washed out) Indian seamers were struggling to get quick breakthroughs in their bid to halt the Kiwi innings, Day 5 seemed a lot better in terms of line and length. Shami bowled a lot fuller on Tuesday that propelled the Kiwis to drive on the up.
Speaking to Indian fielding coach R Sridhar, Shami reflected on the changes he incorporated on Day 5 to taste the needed success.
"All of us tapped the right line and length since morning. Even the spinners hit the right length. The key lies in being consistent and accurate with the same line and length.
"We had practised a few things in the match simulation. We observed that the ones we released more were swinging away, the ones we were hitting the deck with were coming inwards. So I used that and also started bowling wide of the crease. My focus was to keep it on the stumps," said Shami, who was making a come back in Tests after 6 months following an injury.
Watch the full interview
(Video hosted by BCCI)


Shami has a strange affinity to Hampshire Bowl as he picked up a hat-trick against Afghanistan in the ICC Cricket World Cup back in June 2019.
When asked to define the connect he has with the ground, Shami shyly responded, "It's nothing much, I just try to live up to the responsibility I am endowed with."
Watch Shami's Hat-trick in ICC World Cup 2019
(Video hosted by ICC)