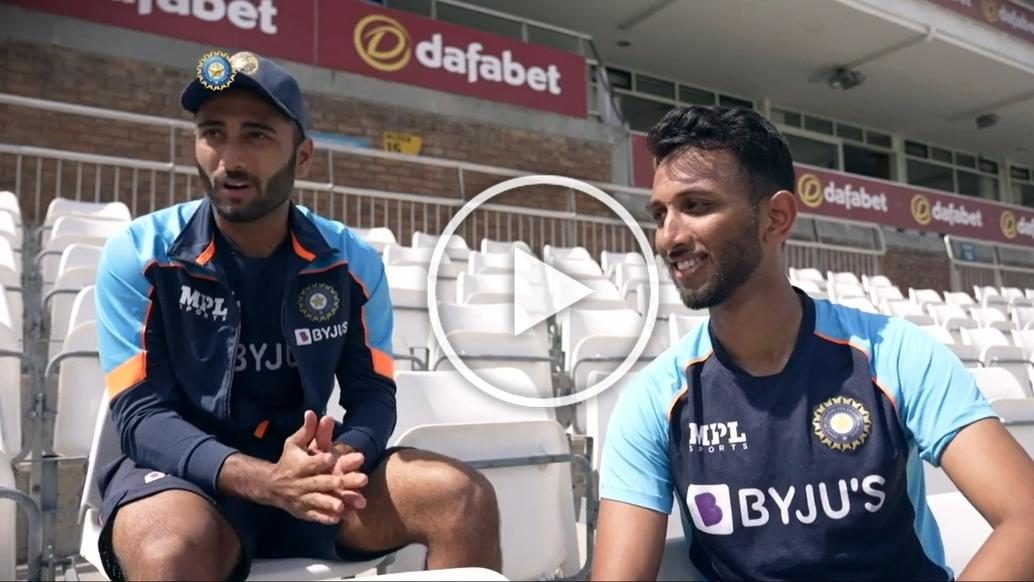 After a riveting summit clash of the ICC World Test Championship against New Zealand at the Ageas Bowl last month, Team India are back to the grind as they prepare for the much-anticipated five-Test match series against England starting on 4th August.
One of the integral members of the fast bowling unit touring the UK, our Knight Prasidh Krishna, has been preparing along with Virat Kohli and Co for the upcoming challenges against the England outfit.
Watch the full interview:
Video hosted by BCCI.tv
In a video released by the BCCI, Prasidh shared insights on his bond with Arzan Nagwaswalla, another rising pace talent from Gujarat.
"The first time I saw I thought he was a very silent guy. I wanted to get something out of him because he never spoke to anybody. The second day he told me 'I am not someone who goes and talks to anybody by myself'. So, I thought if he has to learn something about it, I could help him by going and talking to him myself," Prasidh said.
While the members of the team were on a break post the World Test Championship final, the duo bonded over long drives, sunsets and dinner whilst improving on their skills.
After a scintillating debut series against England in fifty-over format at home earlier this year, Prasidh has been looking forward to the opportunity to bowl with the red-ball.
"I was coming here after a long break from red-ball cricket. I remember I played one and a half years back, but the way I look at it is that there is no difference between red-ball and white-ball cricket. Maybe there is a lot, but personally, I don't want to segregate between red-ball and white-ball cricket. Coming here and bowling at the best in the country, nothing like it. You are challenged every single day," he said.