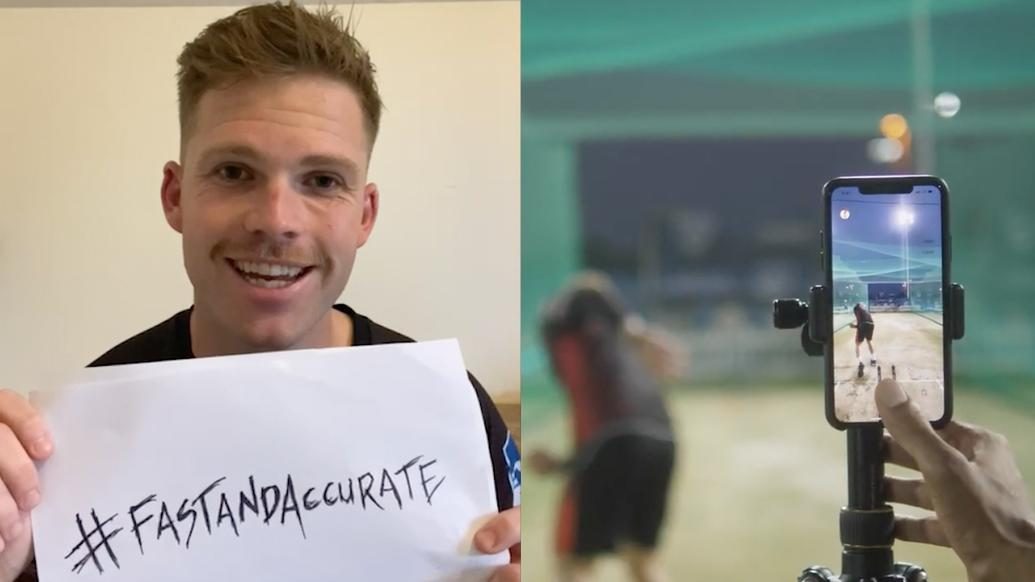 Are you a fan of toe-crushing yorkers, fiery bouncers and stumps cartwheeling in the air? Always wanted to know how fast you can bowl, but didn't know how to find out? No worries, our ace pacer Lockie Ferguson has the perfect solution for you.

Introducing Machineroad, a simple app that helps you track your ball-speed and ball-accuracy using a mobile device. Lockie and his brother Mitch have developed this app to encourage budding cricketers to learn more about their game, and keep growing in the sport.


With technology, you can now have a speed gun in your pocket📱

Check out Machine Road, the app Lockie Ferguson has been using at training to map his line, length, speed, and more 🔥#KKRHaiTaiyaar #Dream11IPL pic.twitter.com/gcko5NJt0E

— KolkataKnightRiders (@KKRiders) October 28, 2020
Lockie is currently running a contest through which you can win a chance to catch up with Lockie on a one-on-one video call to chat about fast bowling and get featured on KKR and Machineroad's Social Media handles.

Here's what you need to do to participate in the #FastAndAccurate Contest:

- Download the MachineRoad app on your phone from the Android Play Store/Apple App Store
- Follow the instructions and record videos/screenshots of your 6 best deliveries
- Post it on social media tagging @KKRiders, @MachineRoad and use #FastAndAccurate OR email them to social@kkr.in

Winners will be announced soon on our Social Media handles. What are you waiting for? Go on, hurry!