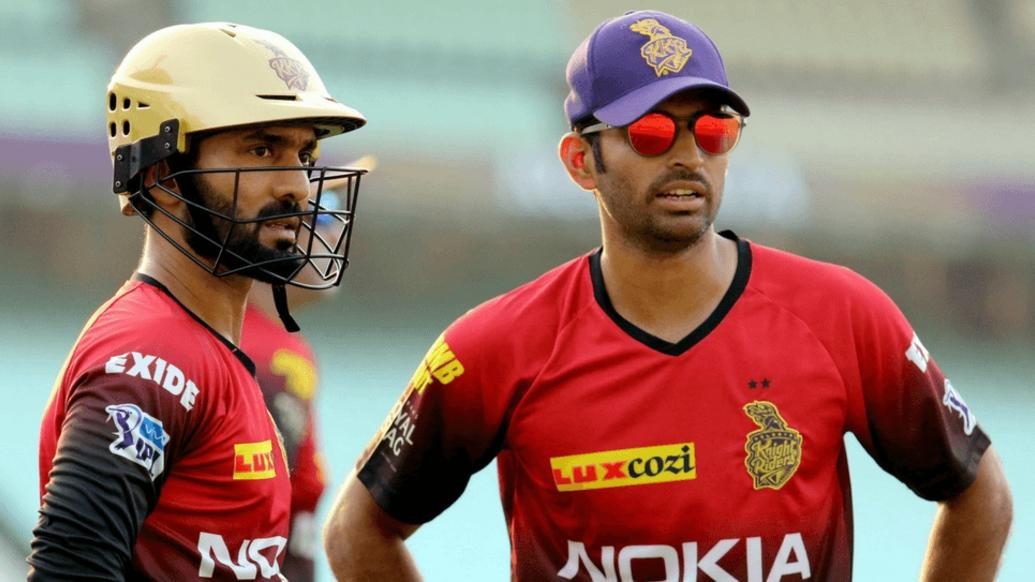 "It's something I love doing - working with young talent. Now that I've got the opportunity to do that, I am loving it."
Abhishek Nayar's inclusion in the Kolkata Knight Riders camp as 'cricket consultant' during the 2018 VIVO Indian Premier League had breathed fresh air into the franchise's approach in grooming the many youngsters in the team. Working with the likes of Jacques Kallis, Simon Katich and Heath Streak was, by Nayar's own admission, a great learning curve for him during his short stint with the players this season.
A couple of months since the end of the IPL, Nayar finds himself at Just Cricket Academy in Bangalore, leading the proceedings at an off-season camp conducted by KKR to prepare some of the Indian players who represent the franchise.
"Post the IPL season, I had a meeting with Venky Sir (Venky Mysore, CEO and MD of KKR), to discuss the ways forward, and he was very keen on starting something where we can help the cricketers throughout (the year).
"A lot of times, what happens is that we come into the IPL and pick players based on their talent. Whether or not they do well depends on their own preparations, so we thought as to what we can do to affect that - to find a change where we can add a little more value to a cricketer's career and not just come and practice, do well in the IPL, and go away.
"The idea was to have a journey with them wherein you're taking care of them, understanding them, their problems, and the small difficulties they face through a season. Not only in the IPL, but in the Ranji trophy or in (domestic) T20s, basically everything that comprises the overall growth of a cricketer.
"Venky Sir and Dinesh (Karthik) were both keen on doing something that no one has ever done - to come up and start something very unique, where we are trying to help the cricketers all through the season. To follow them, follow their progress, do whatever we can to help them. If they need us at their home venues, we are willing to travel with them, and all such sort of things. It was just a great thought by Venky Sir."
The camp, running from July 9-21, is currently being attended by four Knights - Shubman Gill, Nitish Rana, Apoorv Wankhade and Rinku Singh - with a few other players expected to join in over the course of the week.
With the domestic season in India due to start in a few months, this camp is expected to prove helpful for all those involved.
"I'm pretty confident it will (help the players in the upcoming season)," Nayar added. "Like I said, it's not about this camp, it's (what we do) through the season. It's not a one-day wonder kind of a thing. It's something we're going to do over and over and over again. So in this camp, we're trying to assess the players. We're in talks with them, we are trying to understand what they require, understand what's stopping them from being the best that they can be."
Nayar has brought on board Omkar Salvi, Swapneel Hazare, Apurva Desai and Parthav Patel to oversee and conduct the 13-day camp in North Bangalore, with AR Srikkanth, the franchise's long-time performance analyst, also chipping in with his expertise.
"I have spent a lot of time with these players, but we have a new team (of support staff) who are going to work with us through the season," Nayar pointed out. "It's a long process, but i think in the end, it will turn out to be something really beautiful. We've started off on a journey and I'm pretty sure that if you ask the cricketers by the end of this camp, they will feel that there is a definite improvement in what they were doing prior to coming into this camp."