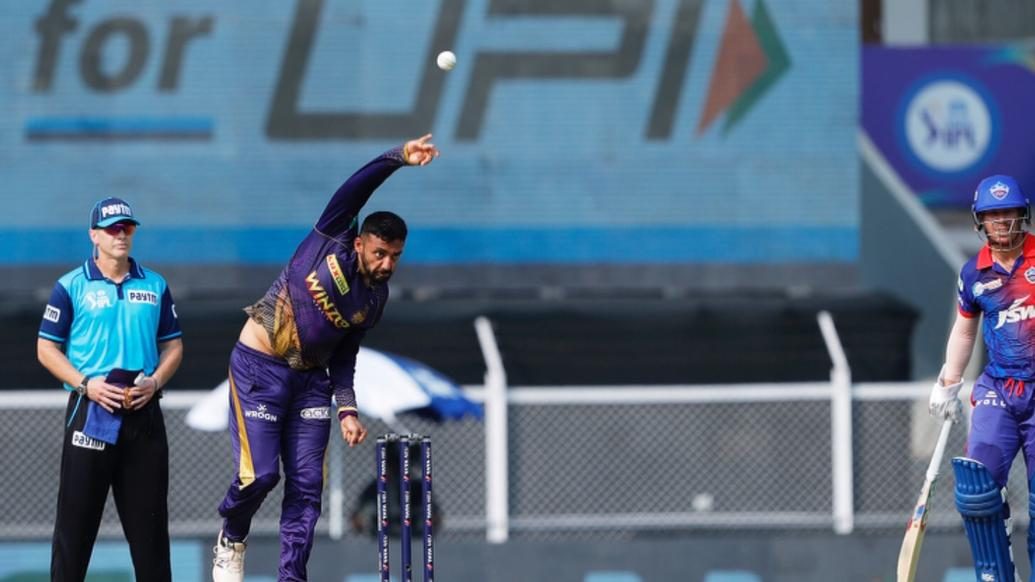 It is a sign of a mature player to not panic and tinker with their modus operandi too much when things aren't going one's way. Varun Chakaravarthy is not too different.
After enjoying a breakthrough IPL season in 2020 with the Kolkata Knight Riders, where he picked 17 wickets in 13 games, he cracked the nod for India's T20I series against England in March last year only to be ruled out on fitness grounds. Later, he made his International debut against Sri Lanka in July.
He finished the 2021 IPL season with 18 wickets and was rewarded with a place in India's squad for the ICC Men's T20 World Cup in the UAE in October 2021 but hasn't enjoyed similar highs this season after picking only four wickets in five matches and registering his second-most expensive figures of 1 for 44 against the Delhi Capitals.
However, Chakaravarthy is keen to bounce back.
"In cricket, you're bound to get hit," he said ahead of the game against Sunrisers Hyderabad. "It is bound to happen, people will have plans against me. Last year in the Indian leg, I had six to seven wickets in seven matches. Later on, I picked up more wickets, so you cannot predict how many wickets you are going to get."
"The best spinner right now is Rashid Khan and even he has gone for runs but he is the best and he is maintaining it. It happens in a few matches when you will have a bad day and you just need to bounce back."
This season's IPL has marked his return to competitive cricket after nursing a calf injury post-T20 World Cup, which ruled him out of action for nearly three months.
"I was at the NCA for the treatment of my injury. Now it is resolved very well. I could take the field without any pain killer. So, I am feeling fitter and that has helped me to bowl a lot better."
The 30-year-old mystery spinner is also working to add another variation - his eighth - to his repertoire.
"I am working on a legspin (variation). I have been working for it in the last two years. I have bowled it in a few matches and I have got a wicket out of that also. If it starts clicking well it will definitely add a new dimension to my game. I need to build more confidence and start bowling it more."
Bowling alongside Sunil Narine, the duo have formed a lethal combination in the middle-overs providing stability and impetus. Him and Narine have bowled with a combined economy of 6.07 in the middle-overs this season and as a result, the Knight Riders have the best economy of 7.95 in the middle-overs with the highest number of dot balls (266).
"Sunil is like a big brother to me. When I go through a lean patch he comes up to me and talks to me. He has also shared with me personal things of which he is vulnerable.
"It is great of such a legend to talk to me about such things, to let me know that he is also vulnerable and he also goes though lean patches and tough times. So, talking to him gives you confidence and reinforces that you need to have self belief," Chakaravarthy said of his camaraderie with Narine.
Kolkata Knight Riders are currently placed second on the points table with six points from three wins in five matches. On Friday, they take on Sunrisers Hyderabad, a team against whom he picked his maiden IPL wicket in the Purple and Gold and is backing himself to do well.
"The initial plan will be to stick to my plans, keep attacking the stumps and look for wickets. They have a great batting lineup. In the IPL, you can't take any team lightly. People initially wrote off SRH after they lost their first two matches but they have bounced back very well. It's a long tournament so anything can happen and they are a great side."