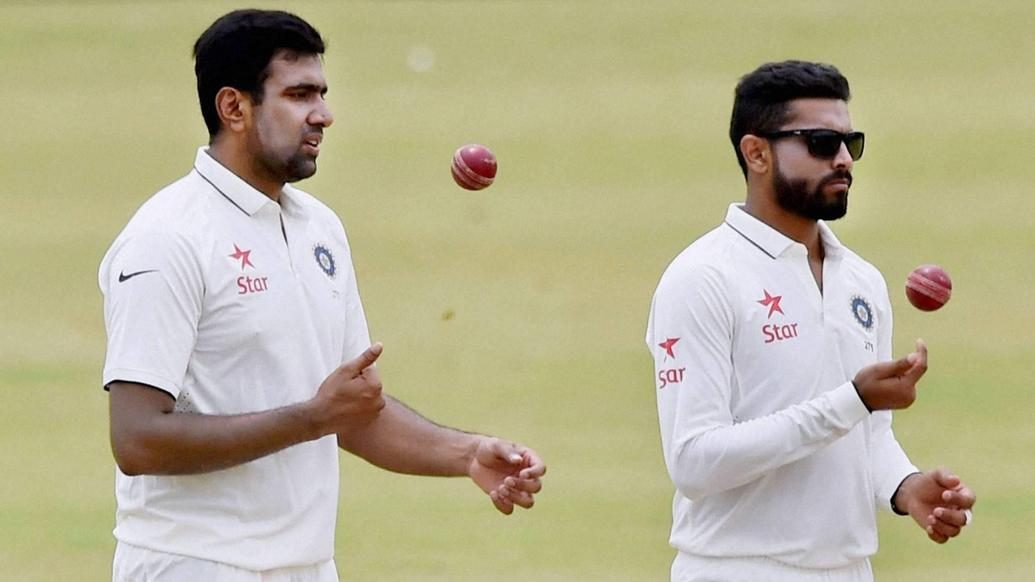 KKR Vice-captain Dinesh Karthik will be on the illustrious panel of commentators when the World Test Championship Final between India and New Zealand begins on June 18 at Southampton. Even though the turf of Southampton is known to aid pacers more than spinners, Karthik said that playing the spin combination of Ravindra Jadeja and Ravichandran Ashwin could turn out to be a key factor in India's campaign.
"I definitely feel Jadeja and Ashwin should play together. They are a potent combination and Southampton provides a bit of turn. They can create a lot of inroads. If they can push the game to the fourth or fifth day, India will be the front-runners, especially with the spin resources we have, which is one of the best in the world right now," Karthik said during an interview with Sports Today.
🇮🇳 ✈️ 🏴󠁧󠁢󠁥󠁮󠁧󠁿

Excitement is building up as #TeamIndia arrive in England 🙌 👌 pic.twitter.com/FIOA2hoNuJ

— BCCI (@BCCI) June 4, 2021
Karthik also felt that this first-of-its-kind championship would pave the way for both India and New Zealand to be "remembered for a long, long time" in the history of cricket.
"Any tournament in its first year is remembered for a long, long time. Even if you take the IPL, you will always remember the first ever winner. If I ask you who is the IPL No. 6 or 7 winner, you will need to think for a couple of seconds and then recollect. But you will always remember Rajasthan Royals as the first edition winner. Hence this World Test Championship Final is a very important match and it gives India the opportunity to be the first ever champions," Karthik said.
"On the other hand, we have New Zealand who have come too close way too many times in multi-nation tournaments and they reached the semi-finals and finals. They have just one Championship Trophy to their kitty. So, they will be raring to go too and eye the championship to be remembered for a long, long time," Karthik added.
Perfect setup for training 🌞#TeamIndia pic.twitter.com/Oub0R1DieZ

— BCCI (@BCCI) June 5, 2021
Shubman Gill, Karthik's KKR team mate, has already earned accolades for possessing a fantastic temperament in the longer format of the game. Karthik felt the youngster was ready to shine once more with his skill-sets and hunger for the game.
View this post on Instagram
"He is ready for sure. He has the skill-sets, he has the game, he has a mindset to score big runs. Whether he is able to put all that into foray, because England has been a tough country for openers to do well, that remains to be seen. So, for me, he's got the game, he's got the mind, he's got the skill and most importantly he's got the hunger. And these are the basic pre-requisites you need to do well in international cricket," he said.
View this post on Instagram
Talking about India's lack of match practice ahead of the tournament, whereas New Zealand are already getting to play two Test matches against England, Karthik opined that the acclimatisation concerns would barely affect the "never-say-die" attitude of the Indian players.
"India would have preferred a match or two before they could get into the World Test Championship Final. But the schedule is such, these are not luxuries India can afford right now in the pandemic time. Let's not think deep into the fact that we can't have the extra edge that NZ have.
"We have won more away matches than NZ have done during the last two years of World Test Championship. And knowing the current set of players, they have a never-say-die attitude. All the familiarity (with the conditions) is okay till the first hour (of the match) is done. But then it's all even-stevens. Once the Indian team gets onto the park, they will come all guns blazing," concluded Karthik.