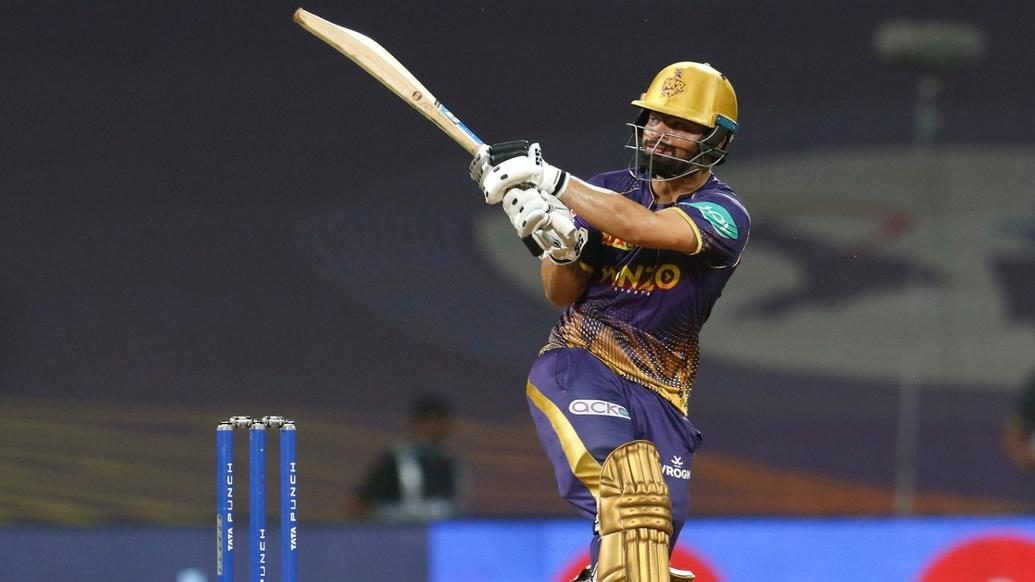 It's been a season of turnaround for Rinku Singh. That it finally came to fruition was once beyond the imagination of the 24-year-old southpaw.
Having played just 10 IPL games across five seasons, he had scored just 77 runs but this season alone has seen him triple the tally, including a thrill-a-minute rearguard 15-ball 40 against the Lucknow Super Giants in the Knight Riders' final league stage fixture.
With the 2022 mega-auction dynamics and lack of game time due to a season riddled with injuries, he feared for his chances of being retained by KKR or, for that matter, getting picked again in the IPL.
"Last year was quite tough for me as I got a knee injury during the Vijay Hazare Trophy while running a second run," Singh told kkr.in. "The moment I fell, I thought of the IPL. They told me I needed an operation and would require seven months to recover. I wasn't happy staying away from cricket for so long."
"Unfortunately he had to miss the first half of the IPL 2021," Abhishek Nayar, KKR's assistant coach, recalls. "It was tough for him because it was at a juncture where he was doing well in cricket and he could have potentially done well in the IPL as well."
"My father didn't eat for 2-3 days," added Singh, who is the sole breadwinner for his family. "I told him it's just an injury and it's a part of cricket. I'm the sole breadwinner of my family and when such a thing happens, it is bound to be worrisome. I was a bit sad but I knew I would recover quickly as I had a lot of self belief."
A lengthy period of rehabilitation and recovery was followed by doubts over ability but the silver lining was it had made him mentally tough providing a lesson in endurance. "I think it made him mentally quite tough. He understood the severity of injury having undergone surgery and rehabilitation," Nayar said.
The franchise stepped in and Venky Mysore, CEO of the Knight Riders Group, provided for his surgery and rehab which was carried out in Mumbai.
"Kamlesh Sir [Jain, head physiotherapist of the team] told me KKR is ready to help me. They have always supported me," Singh said.
"I used to watch the IPL on TV and was sad to miss the action with everyone practicing but had to miss it because of an injury. Phase one was alright but phase two was exceptional to watch after the team reached the final."
The distress of missing out on IPL action and pitching a case before the 2022 mega-auction was compounded by the Knight Riders' run to the IPL final, where they eventually finished as th runners-up.
"Once he was out of the six week period and out of the crutches, he started working out more in the gym and felt more confident because initially that apprehension is always there if i'll be able to play the sport again when you undergo a surgery," explained Nayar.
"Going through rehab for four months and suddenly nobody is talking about Rinku Singh, not knowing whether he will be picked in the auction, not sure where his career is going after the IPL. Just for him to retrospect and spend some time understanding where his game is at. I think that has brought a lot of maturity in his game," he added.
But there was always potential if his domestic numbers were anything to go by: averaging 64.08 in first-class cricket and 50.50 in List A cricket. Rinku recalled the host of emotions from the 2018 IPL auction when KKR secured his services for INR 80 Lakhs before getting him back in the 2022 mega-auction for INR 55 Lakhs, a small but life changing amount for him.
"[Nitish] Rana ji told me KKR would bid for me. That assured me I would play for them again. There's a lot of love. KKR has moulded my life. Almost all of my problems went away after KKR picked me for INR 80 lakhs. Nobody had seen so much money in my family before. It's a huge amount. My father's income was barely 10-12 thousand. My family is quite proud of me."
"Everyone thinks I'm always happy, cheerful and never sad and that's why they adore me," Singh said with a characteristic smile. "These 5 years were really tough for me after the first year when I was picked for KKR and I got the chance to play then. Even though I couldn't perform, the team has trusted me a lot. They retained me the next year. I trained hard the way my body language is. The team never thought I was down."
"A long tournament like IPL, especially in the last couple of years in the bubble, I was always looking for someone who can provide that positive energy and those friendships in the group," Nayar said. "I think it comes naturally to Rinku. He is someone who everyone loves. It's very rare to get such guys who don't get an opportunity to play for a number of years but have a consistency in their behaviour towards everyone. Everything he does off the field he brings on the field only with a lot more energy and vigour. That's Rinku Singh for you. He's all heart."
Having played seven games this season, he breathed a new lease of life and injected impetus down the order by scoring 174 runs at an average of 34.80, only Andre Russell has a higher average, at a strike rate of 148.71, the third-highest behind Russell and Sunil Narine.
"He got a few opportunities for KKR but didn't really capitalize," Nayar said. "Sometimes batters mature later and Rinku Singh has matured as a batter. He has started to believe a lot more in his abilities. He was always a wingman to everyone on the field. Now on the field, he's a man of his own."
Batting against Gujarat Titans, he walked in at 34-4, with the Knight Riders chasing 157, and scored a 28-ball 35 providing a glimpse of what was to come.
"When I went out to play, I was up against a really good pace attack featuring Lockie [Ferguson], Alzarri Joseph and Mohammad Shami bhai. It was the first time I faced such quality quicks. I played a few balls and once I hit a six, I started believing and played freely."
Against the Rajasthan Royals, he brought a sense of calm and coupled caution with aggression as he hit an unbeaten 23-ball 42 to help the Knight Riders chase down a tricky total of 153 to end a five-match losing streak and winning his first man-of-the-match award in the process.
On Wednesday (18 May), he batted like a maverick against the Lucknow Super Giants, coincidentally the team KKR had outbid to secure his services. Needing 61 off 19 balls to keep their play-off chances alive, he struck a whirlwind 15-ball 40, hitting two fours and four sixes, two of them came in the last over requiring 21 off the last over and almost got the Knight Riders home if it wasn't for Evin Lewis' one-handed running catch.
"In the beginning, he was someone who could provide a partnership for someone else to win a game for KKR but I think this year his thought process is about Rinku Singh can win this game for KKR," explained Nayar.
"I'm proud of Rinku for everything," Nayar said. "He has been a part of the KKR academy and I have seen him grow. It's very pleasing to see him win games, take those catches and run around. I'm happy to see him evolve into the Rinku Singh we all knew he could be."