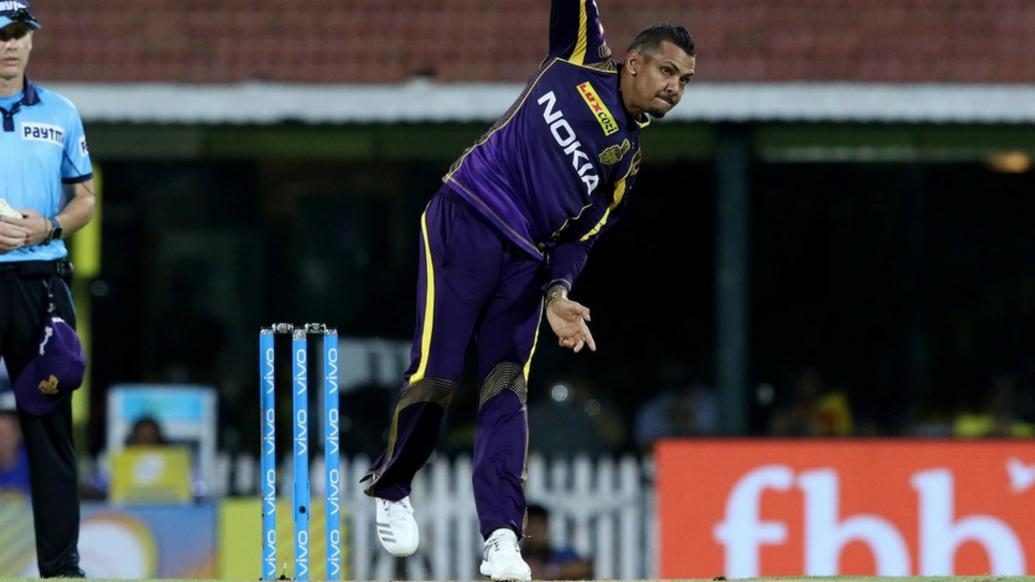 Coming to Jaipur on the back of a comfortable win over Delhi Daredevils at Eden Gardens, our Knights are all set to take on Rajasthan Royals in a thrilling encounter on Wednesday (April 18) night. Why thrilling? Well, it's not tough to answer. The two teams have a history of having played out some of the best thrillers in the history of IPL. There have been ties, super-overs, and what not!
Let's take a look at some of the matches where the two teams have given their all.
#5
Super Over Finish!
RR won in one-over eliminator, Cape Town, April 23 2009.
Royals set a target of 151 runs, we had Sourav Ganguly and Ajit Agarkar in the middle, needing 6 off the last over. But a young fast bowler, Kamran Khan was given the task to save the game for RR. Dear-O-Dear! He saved it by scalping Ganguly in the penultimate bowl. That was followed by Ishant Sharma's run out. SCORE TIED!
Former Knights, Gayle and McCullum scored 15 runs in the Super Over, we thought might just be enough. But YUSUF PATHAN had other plans. 6! 2! 6! 4! GAME OVER, RR won an exciting encounter in Super Over.
#4
45/6 to Last Over Epic!
KKR won by 4 wickets, Durban, May 20 2009.
At the back of the domination with the bowl, our Knights halted RR to 101/9 in their 20 overs. And as they say, no wins gets served to you on a plate. Kolkata Knight Riders had to dig hard in their chase. We were reeling at 45/6 in 11.3 overs. Our Knights, Laxmi Ratan Shukla played the innings of his life for KKR and stretched us to cross the finishing line with 3 balls left in the 20th over.
#3
DADA won it for KKR!
KKR won by 8 wickets, Kolkata, April 17 2010.
With McCullum and Gayle on your side you expect to chase a total of 132 runs inside 20 overs without much fuss. That day at Eden Gardens, two most explosive batsmen were dismissed by a familiar foe, Kamran Khan in the same over (3rd over). Dada (75* in 50 balls) at the other end didn't give another moment for the visiting team to celebrate. His unbeaten partnership (111*) with Pujara (45* in 38 balls) took the game away from RR and knocked them out of the tournament.
#2
RR grounded to their 2nd lowest score.
KKR won by 8 wickets, Kolkata, April 17 2011.
Kolkata Knight Riders are known to produce wins with their impressive bowling performances. Under then skipper, Gautam Gambhir, it was another day when at the back of some exceptional bowling led by Balaji (3/15) and Shakib Al Hasan (2/21), Royals were all out at 81 in 15.2 overs. Our Knights had no trouble with the chase and won the match with 8 wickets in hand.
#1
Tied! Super Over! Still No Result!
Match tied (RR won on the boundary count), Abu Dhabi, April 29 2014.
Mother of all epic IPL battles! Just like a soccer match, there was no result at the end of full time (20 overs) and extra time (Super Over), but Royals had the last laugh as they had more boundaries in the match. KKR had 137 runs on board and with 6 wickets in hand and all they needed was 16 runs from 12 balls. But they lost 4 wickets in the last two overs.
While RR were at 9 runs in the Super Over with one bowl to go, all they required was three runs to win and two to level the score at Super Over and stay winner based on more number of boundaries they scored in their quota of 20 overs. Steve Smith was aware of all those numbers and did exactly that. We lost one heck of a match.