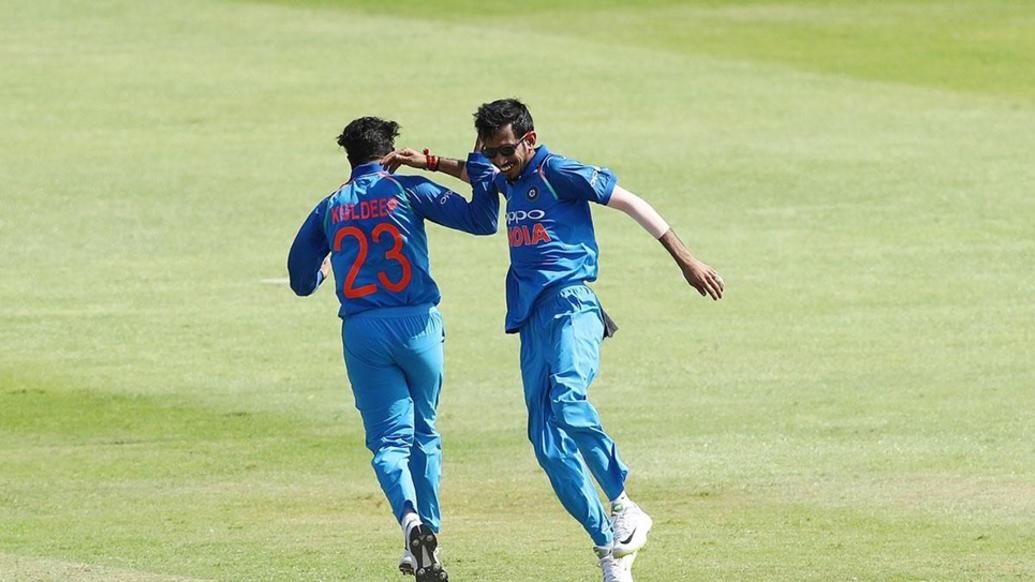 A cricket match in South Africa is synonymous with a green-top bouncy wicket that works in favor of the fast bowlers. Every team that visits the rainbow nation seems to rely more on their pace battery over any other department. But one player has broken the jinx and how! Yes, we are talking about, Kuldeep Yadav!
The recently concluded South Africa vs India ODI series will be remembered for more reasons than one but the bowling highlight was the performance by the left-arm chinaman. Kuldeep, along with spin twin Yuzvendra Chahal, assured India their first-ever ODI series win in South Africa.
Here is a look at some of his stunning numbers:
The achievement:
Kuldeep Yadav was the highest wicket-taker (17 wickets in 6 matches) in the recent bilateral series against South Africa, topping the table in the 5th ODI with the wicket of Tabraiz Shamsi. This record was previously held by Zaheer Khan who had 15 scalps to his name over the course of two bilateral ODI series(five matches or more). He also equaled the record for most wickets by a spinner in the Rainbow nation along with Keith Arthurton's mark of 12 wickets.
Fact-check:
Kuldeep Yadav isn't just the top wicket-taker but is also the second-best economical bowler only behind Jasprit Bumrah. In six matches of complete domination, he took 17 wickets at an average of 13.88 while bowling at an economy-rate of 4.62 runs per over.
One equal to six
As mentioned before, conditions in the rainbow nation have always worked in favor of fast bowlers and this mindset saw the Indian team select Harbhajan Singh as the only frontline spinner in 2011. He was supported well by part-time spinners namely; Rohit Sharma, Yuvraj Singh, Suresh Raina and Yusuf Pathan, while the right arm leg spinner, Piyush Chawla, only played in the last ODI. The Indian team came close to a famous series win before eventually falling short at the last hurdle, going down 2-3. 37 wickets were taken by the Indian bowlers, with 15 scalps shared by the spinners, which is two wickets lesser than what Kuldeep alone took in the ODI series this time.
Luckless tour of '13'
Things went from bad to worse on the following tour in 2013-14. In the ODI series between the two countries, the bowling duo of Ashwin-Jadeja could only manage to pick up a wicket each in three matches. Unsurprisingly, India lost the series 0-2, with the second innings of the last game washed out at Centurion.
The above numbers highlight the magnanimity of the achievement of Kuldeep, along with that of spin-twin Yuzvendra Chahal (16 wickets). Together this duo accounted for 33 out of the total 51 Proteas wickets in the ODI series.
If ever numbers told a story, this has to be it!