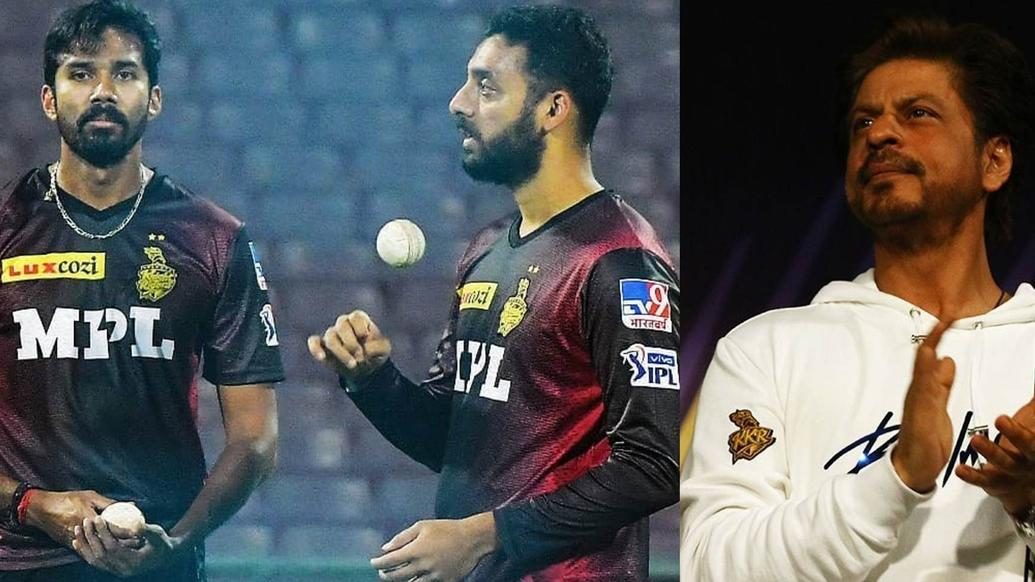 Shah Rukh sir was very adamant that there should be someone with us: Sandeep Warrier
Our Knight Sandeep Warrier, one of the most consistent pace bowlers in Indian domestic cricket, is steadily progressing towards achieving optimum fitness after recovering from Covid 19 recently.
Sandeep, who contracted the virus earlier this month, recalled his struggle and shared insights on his training regime after battling the virus in an interview with News18.

"I am feeling a lot better now," he said. "The COVID effect was not very high, but I feel the post-covid has affected me quite a bit. I have been training for the last one week, and that alone is taking a toll on me."
An integral part of the Knight Riders pace bowling unit, Sandeep did not have much of the symptoms but revealed that getting back to his full fitness will take some time.
"Before COVID, when I was with the KKR team, training was not difficult. I guess it will take a week or so more to be back on track. During COVID, I didn't have many symptoms. After that, after I started training, breathing was a bit difficult. I was getting tired easily; I'm still recovering from a training perspective," he added.
The 30-year-old credited the Kolkata Knight Rider's management for helping him through this challenging phase. "Our team doctor, Dr. Shrikant, and our manager (Wayne Bentley) and Raju (logistics) were staying back for me and Varun (Chakaravarthy). They left only after we came negative. So we were fine. After we tested positive, we had to isolate from the whole team, and the next day, IPL was called off."
"We had a virtual meeting in which everyone was asking about me and Varun. Shah Rukh sir also spoke to everyone, saying you all will be taken back home safely and that there is nothing to worry about. For me and Varun, he was very adamant that there should be someone with us for the whole one week or 10 days after the tournament ended. Venky (Mysore, CEO) sir also stayed back for three days," he said.
The Thrissur-born player is currently at a critical juncture in his professional career after shifting base from Kerala to Tamil Nadu last season.
View this post on Instagram
On his journey and experience with his new team, Sandeep said, "It feels very smooth because I have been playing league cricket in Chennai for the last eight years. It is like my home team only.
"Even in the Syed Mushtaq Ali tournament, Dinesh (Karthik) anna was also saying that; for the first time, someone who has come from outside had gelled so well that nobody feels I am from outside. It feels like you've been here for so long," he concluded.