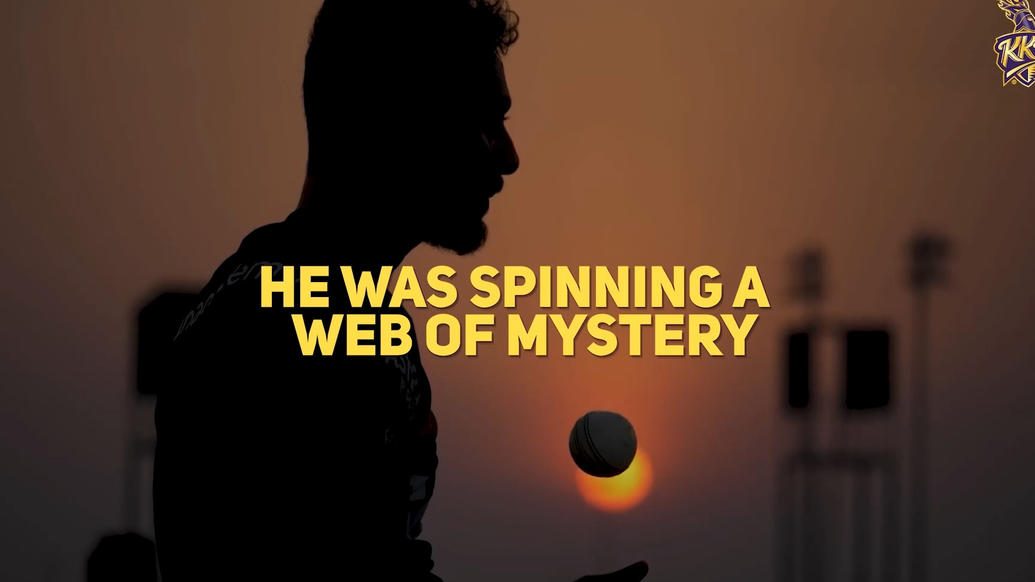 After contracting COVID-19, Varun Chakaravarthy was forced out of the action for months. On his return, India's sensation and first mystery spinner had a chip over his shoulder. He had a point to prove with the ball in hand.
From the very first match, Varun started wrapping big fishes from the opposition's batting order. The message was clear, Varun was back for redemption. With each passing match, Varun was getting into his groove. The plan was laid out there for everyone to see. Suffocate the batters of runs, force them to make mistakes & claim the wicket. However, judging the turn of his ball was not everyone's cup of tea. Varun in the truest sense was Spinning a Web of Mystery.
The tag of 'Mystery spinner of India' is heavy to carry. It brings a lot of expectations as well as scrutiny. However, for Varun, it was an environment to thrive in. Isolating the outside noise, Varun kept on marching and picking up scalps. While most of the spinners prefer to bowl in the middle overs, Varun was not shying away from opening the bowling with the new ball. He would even bowl at death overs. One could easily say, he was changing the course of the matches at the flick of his fingers.
As they say, comebacks are stronger than setbacks, Varun made a comeback that changed the fortunes of the team. In the 2021 edition of IPL, Varun Chakaravarthy was the most economical among the bowlers who bowled 60 or more overs. In The Fightback by Kolkata Knight Riders in the second half of the league in 2021, Varun Chakaravarthy played a pivotal role.