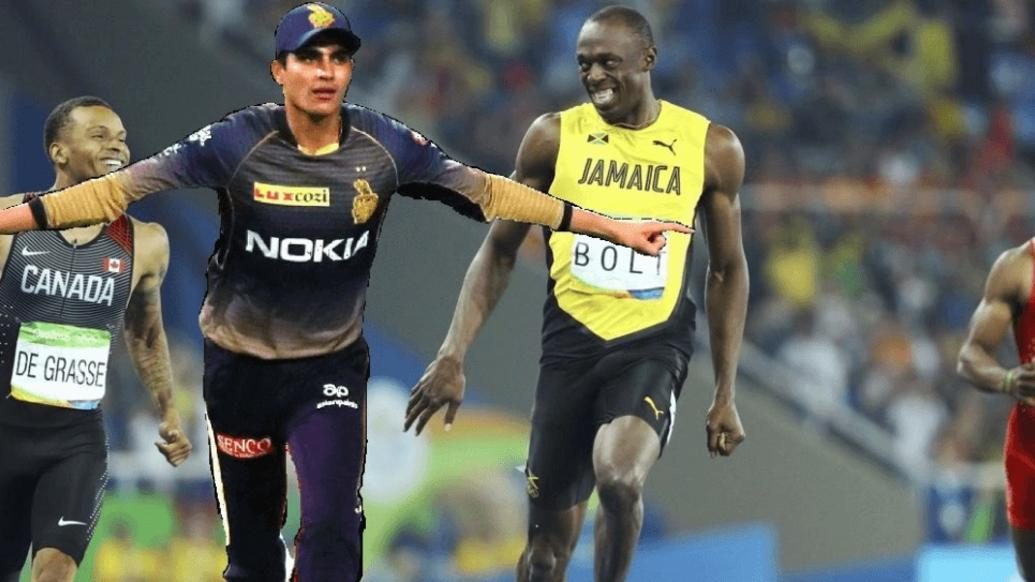 Shubman Gill turned 20 yesterday and for us it was a perfect opportunity to celebrate with his fans on social media. So we organised a small contest for fans to put Shubman Gill in unusual places.
The activity did manage to get plenty of traction. People on social media were asked for a photoshop challenge. What we received later was loads of fun, creativity loaded with humour. Here are a few hand-picked tweets we thought needed a huge round of applause:
Haha! Shubman is a batsman first, but we'll take it
Here's wishing a very happy birthday to our #Knight @RealShubmanGill ❤

(Dilwale Wicket Le Jayenge!!!! )
Entry for #ShubmanInUnusualPlaces, must RT and help me to get his autograph😍#HBDShubman #KKR #KorboLorboJeetbo @KKRiders pic.twitter.com/anQ3nV1ZmY

— Ilyazz Shaikh (@IlyazzSrkian) September 8, 2019
My heart will go on
My Heart go on for @RealShubmanGill . Happy Birthday champion. Have a great one.#ShubmanInUnusualPlaces #HBDShubman #KKR pic.twitter.com/GqF80PB5JO

— Severus Snape (@_PS_Snape) September 8, 2019
K3G: When Rahul meets his family after a very long time
#ShubmanInUnusualPlaces#KKR #KorboLorboJeetbo

Shubman is more excited to meet Jaya ji pic.twitter.com/VlcdboZg5b

— Nick™ (@Iam_Niteesh) September 8, 2019
Shubman celebrated when this happened
#ShubmanInUnusualPlaces
Remember this 😂, he was there 😁 pic.twitter.com/rxzFgTs0GR

— Urwashi Priya (@UrwashiPriya) September 8, 2019
Who does that!
#ShubmanInUnusualPlaces@KKRiders Shubman trying to take a coffee bath! pic.twitter.com/ZM56KJyL1O

— Shruti (@sanjeevnathpra1) September 8, 2019
Gill-Bolt & the rest
Shubman Bolt Gill#HBDShubman #KKR #KorboLorboJeetbo #ShubmanInUnusualPlaces@dharamp75353650@rahulshshns@dharams55032128@dineshalshy@yogeshhs762@ss43074@uttamsingh52@snsingh1954@sunders67017952@kishans23036133@UzmaHashmi20@csg1955@rinkoobaba7@pandeey_jee@pariraina5 pic.twitter.com/vpHNAqJ7lc

— iamdhoni (@mahiseven) September 8, 2019
Celebration with the legend
When @KKRiders player @RealShubmanGill celebrated with @TeamMessi #Messi for @FCBarcelona #FCBarcelona 🤣#ShubmanInUnusualPlaces #kkr #korbolorbojeetbo 🤗🤥 pic.twitter.com/mwoVtdaYWU

— RHITOBAN GHOSH (@rhitoban) September 8, 2019
Can see it from the moon
@KKRiders When you have Shubman to protect China from the foreign powers! #ShubmaninUnusualPlaces #shubmangill pic.twitter.com/DekYuYBJez

— Soumilee Mitra (@SoumileeMitra) September 8, 2019