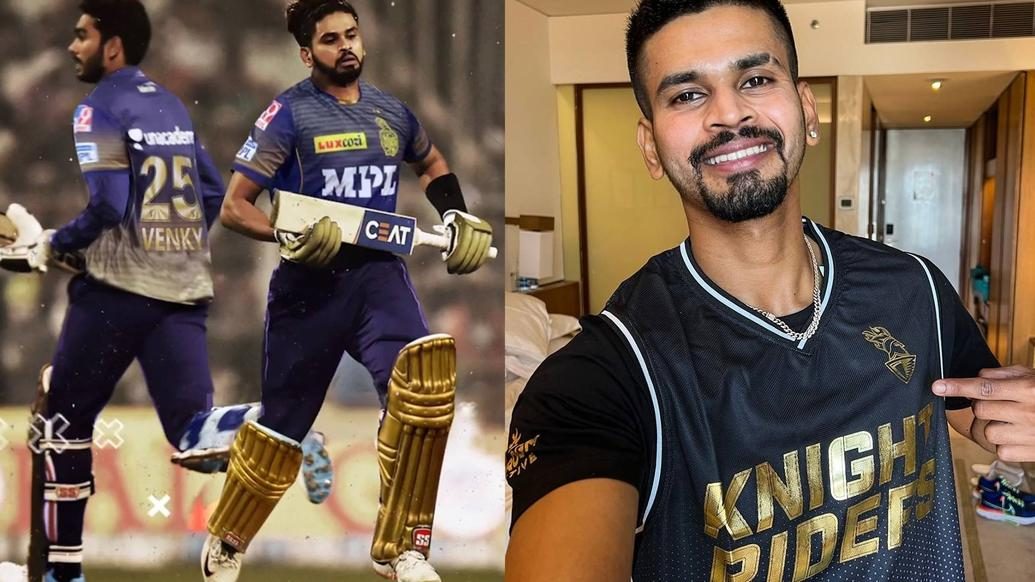 Shreyas Iyer, the dynamic young India batsman, who powered Team India to a record 3-0 T20I series win vs Sri Lanka on Sunday (February 27) with a Man of the Series performance in Dharamshala, has now got his eyes set on the long-format games coming up.

There's a lot of buzz around Shreyas, and there's no surprise with that. Not only has he been churning out some great knocks for the national team, he was recently bought by us at the IPL Auction 2022 and named captain of the side.
We caught up with Shreyas over a candid chat to get his reaction about the news, and to hear his plans for the upcoming season with Kolkata Knight Riders in the IPL. Excerpts:
Q. Welcome to the KKR family, Shreyas. To begin, tell us something: Did you watch the Auction LIVE on TV?
Shreyas Iyer: Yes, I was watching the auction and KKR went for me right from the start. There were some other big franchises as well coming along and I remember the battle was going on. We, all of our (India) team members were sitting together and watching the Auction on TV. My heart was pumping, and I wasn't able to control my emotions. I was trying to act relaxed, but you know, andar hi andar se, I was feeling a little nervous. Eventually KKR got me, that feeling was amazing. I'm really proud, considering the rich history and to be coming into the KKR setup.
Q. You were pretty young when you started your first stint as captain in the IPL. Tell us about Shreyas Iyer, the captain, now...

Shreyas Iyer: I would be coming in with a much different mindset now. I'm now more mature and experienced in terms of my decision making and captaincy skills. Really waiting eagerly to work with every individual in the team, and build that synergy which could really help the team perform at a different level. I'm just going to love the responsibility, and I thrive under pressure.

You know, for me to be part of the KKR family is an enormous feeling. I want to really appreciate the work which has been done by all the great players in the past and I would like to follow the same footsteps, which they have created for KKR. Personally, I feel that I'm a player's captain and I want to create an atmosphere where all of us are thinking towards one goal, which is winning.

Q. Tell us about working with Brendon McCullum. Have you had a chat with him yet?

Shreyas Iyer: Brendon McCullum as a coach I feel is very aggressive. Even when you saw him playing for his country (New Zealand), he was someone who was very aggressive and he is kind of a risk taker. And I absolutely love that. Obviously I've had few interactions with him after the auction. He's got that calm demeanor and I'm really looking forward to working with him, and to have some very successful seasons for KKR over the years.

Q. Finally, a message for the fans of KKR who are eagerly looking to see you in Purple and Gold?

Shreyas Iyer: I would like to tell the fans that I'm really looking forward to don the purple and gold. Can't wait to wear it, really. I'm really looking forward to be on the ground this time, representing KKR because I've always been on the opposite end and I could feel the crowd cheering for their team. So this time when I would represent you guys, I hope that you guys are in the stadium and cheer for us. The whole 70 to 80,000 crowd coming along together and cheering for the team - that's really unique. It will literally give me goosebumps and I'm really looking forward for that excitement and to see to it at the end of the day that we win the championship for you. Korbo Lorbo Jeetbo!