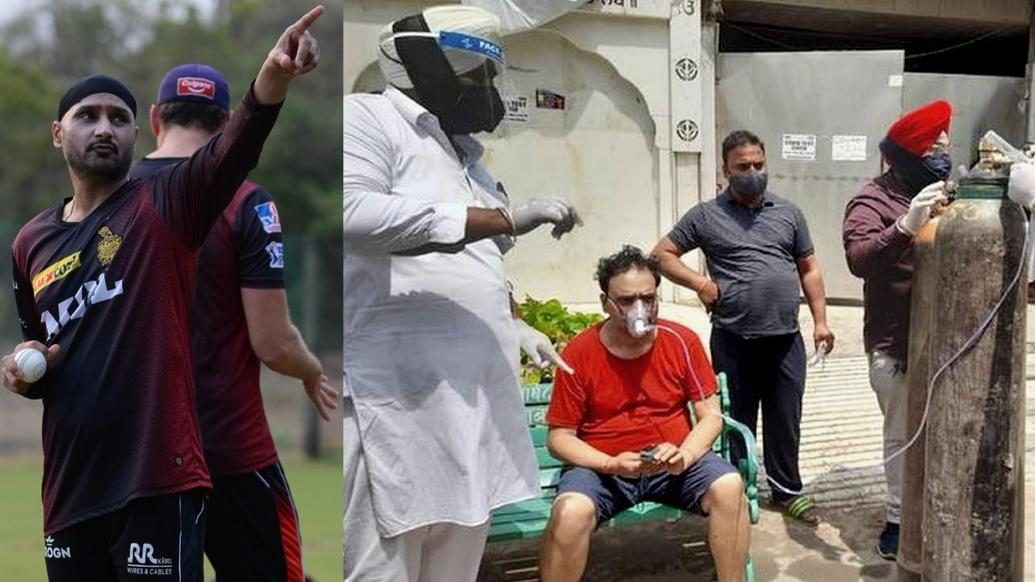 India spin-legend and Knight Harbhajan Singh has come out lauding the Sikh community for their relentless and selfless contribution in serving people affected by Covid-19 in India.
During a chat show with television channel NDTV while promoting their Covid19 relief initiative
Dil Se Sewa
, which is supported by the Delhi Sikh Gurdwara Management, Harbhajan said, "I'm extremely proud and thankful of the Sikh community for their selfless participation in saving people's lives in this hour of crisis without any religious discrimination. They have their own families and kids too. That didn't restrain them from going out and helping people. They are not doctors but working as messiah for many. Whether someone is Hindu, Muslim, Sikh or any other religion - it really doesn't matter at the moment. Insaaniyat (Humanity) needs a helping hand right now, and I'm proud that's what these Sikh brothers and sisters are focusing on."
View this post on Instagram
The initiative, which has been offering Oxygen Langars and free ambulance service to people in Delhi, had also installed 400 beds at Gurdwara Rakab Ganj Sahib in Pandit Pant Marg, New Delhi. Talking about his life-experiences, and how the lessons learnt from Gurudwaras have moulded him as a human being, Harbhajan said, "I still remember when I was just 14 or 15 years old I went for trials in Patiala along with some boys. We didn't have a place to stay. All we knew was if there was a Gurdwara around, our problem would be taken care of.
"The trials went on for 3-4 days and I kept crossing all the hurdles and eventually got selected. I was offered a stay at the stadium after that but I considered the Gurdwara my lucky charm, and continued to stay on there. Had it not been for that Gurdwara, I wouldn't have reached the heights of my career."
Waheguru ji da Khalsa waheguru ji di fateh..Puri Sikh kom nu koti koti Pranaam🙏Thank you @ndtv @PrannoyRoyNDTV for covering DIL SE SEVA by many Sikh organisations and individuals who are doing nothing less than DIL Se SEVA during the most difficult time we are facing..rab rakha pic.twitter.com/sk3gJgPyn4

— Harbhajan Turbanator (@harbhajan_singh) May 16, 2021
Harbhajan, who is father to a 4-year-old girl child, Hinaya, felt while it was too early for his daughter to understand the underlying values of seva (service), she has already started inculcating the values of gratitude.
"She is young but she practises gratitude before and after meals every day. I try and teach her as much as possible. I often used to go with my parents to Gurdwara for langar seva. So, this is a tradition that we have been following for generations. And as I said, I'm extremely proud of this community for doing everything so selflessly. I hope to pass on these values to my kids too and teach them that humanity is the only religion," Harbhajan said.