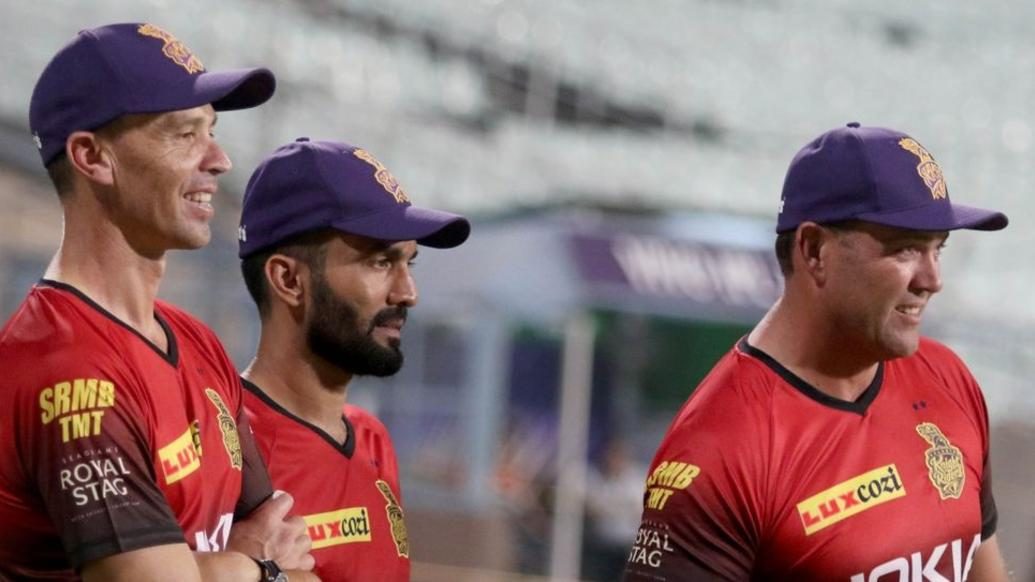 It is that time of the year, and the Indian Premier League has truly arrived. The Knights have been preparing hard for the first match of our campaign, and on Friday (April 6), players from both KKR and RCB took to Eden Gardens to iron out the last few chinks in their armour.
Jacques Kallis, our head coach, spoke to the media ahead of the session. This is what he had to say:
Q. Any specific plans for Virat Kohli?
JK: We have got plans for all the batters. One particular batter doesn't make a team. When you fall into the trap of one batter, then you are focussing on wrong things, you need to focus on all the batters.
Q. A word on the two wrist-spinners involved in the contest - Kuldeep Yadav of KKR and Yuzvendra Chahal of RCB.
JK: Wrist spinners play a big role in this format. A mystery bowl is slightly difficult to pick than the conventional players. We have got a couple (Kuldeep and Piyush Chawla), we are looking forward to some exciting time.
Q. On the KKR v RCB marquee clash
JK: You want to start off the tournament well. RCB are a good side. A team that starts off well, are the teams who know their players' roles and where they fit in and how they settle down. We have a good record against them and want to make sure we play some good cricket.
Q. RCB were bundled out for 49 - the lowest ever score in the history of IPL - in response to KKR's tally of 131 all out when the two teams last met at Eden Gardens...
JK: Hopefully it does happen again for us. But we will have to see and have our plans in place. We will hope to execute them on the night with bat and ball.
Q. Simon Katich had said KKR could be starting off as underdogs on paper...
JK: I think everybody starts as underdogs, everyone's a little bit nervous and first game of the tournament. New teams, some new strategies. Everybody will try to feel each other out. The teams that get stuck in early on that will start the tournament well.
Q. A word on Tom Curran, the Englishman replacing Mitchell Starc in the Knight Camp.
JK: Unfortunately, Starc got injured but we have got a replacement in Curran. We look forward to some exciting stuff from Tom. Should stand up and play a big role in absence of Mitchell.