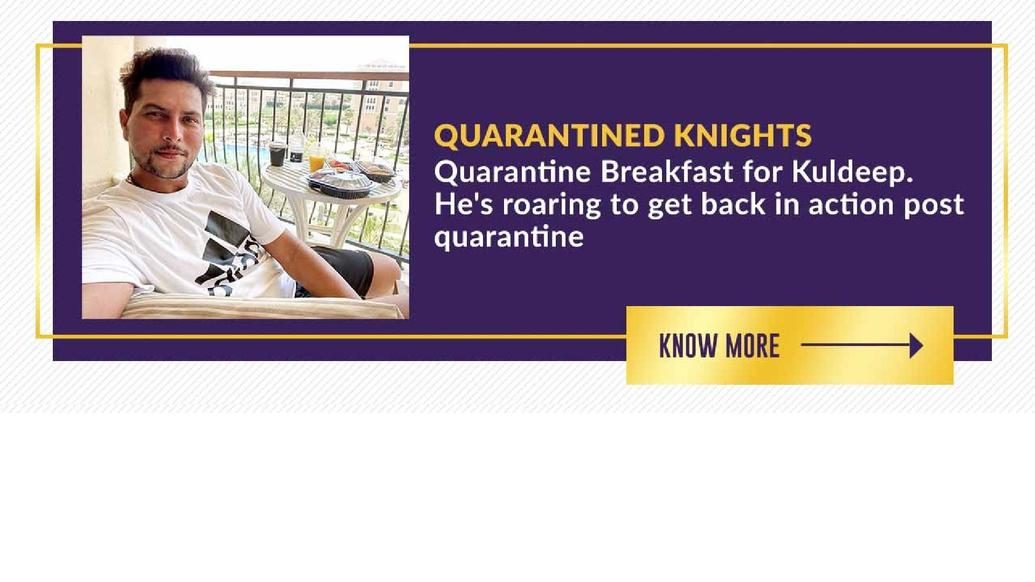 Our Knights are in Abu Dhabi, all raring to start practising at the end of the 7-day quarantine. But how did they keep themselves entertained during this locked-up period?
Varun Chakravarthy and Siddharth Manimaran were spotted grooving to an AR Rahman classic during their quarantine week at The Ritz Carlton in Abu Dhabi, as they soaked in the view from their respective balconies. The sense of fun and responsibility went hand-in-hand, as both wore masks and maintained a healthy social distance.
Burpees time! KKR physical trainer Chris Donaldson ensured that the Knights didn't hit the lethargy mode by introducing gruelling bedroom workout sessions. The players have loads to complaints for the soreness in muscles, but their tired bodies are getting ready for a fitter mind, and they know it!
Sandeep Warrier has been taking fitness quite seriously and it was evident from his solo workout video. He was spotted working out with resistance bands in his balcony.
Nitish Rana took part in the Ganesh Chaturthi festival as he resorted to a virtual darshan of the Ganapati puja at home. He also shared the view from his balcony overlooking the pool and a selfie along with a cup of coffee.