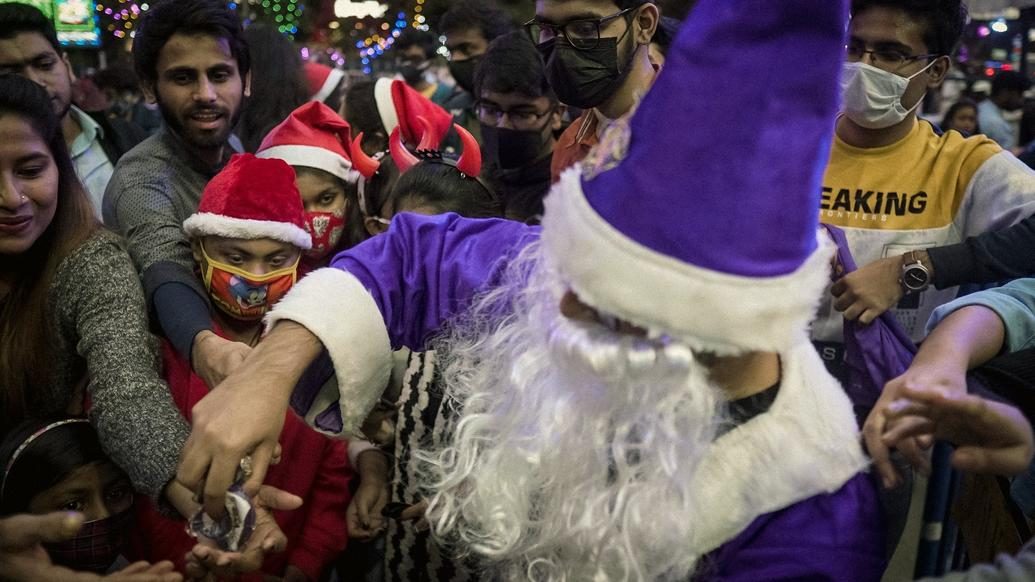 Purple Santa came to town to spread joy across the city of Kolkata this Christmas as Kolkata Knight Riders gave away exciting merchandise to its fans in a fun Treasure Hunt contest.
KKR gave out clues to the fans to decode three of Kolkata's iconic locations where Santa visited with a bagful of KKR Tshirts, signed jerseys, key chains etc to surprise the fans. Each location had three official winners but the Purple Santa didn't disappoint any fan who made all the effort to reach the locations.
The giveaway initiative started at the Home of the Knights - Eden Gardens, and after some quality time with the fans, it moved to Princep Ghat. The Purple Santa interacted with kids and posed for selfies with fans as he happily distributed the gifts.
The last stop for the day was Allan Park at Park Street where standing below the iconic Christmas Tree, the Purple Santa opened his golden treasure chest for all who came to him hoping for a KKR souvenir.
View this post on Instagram