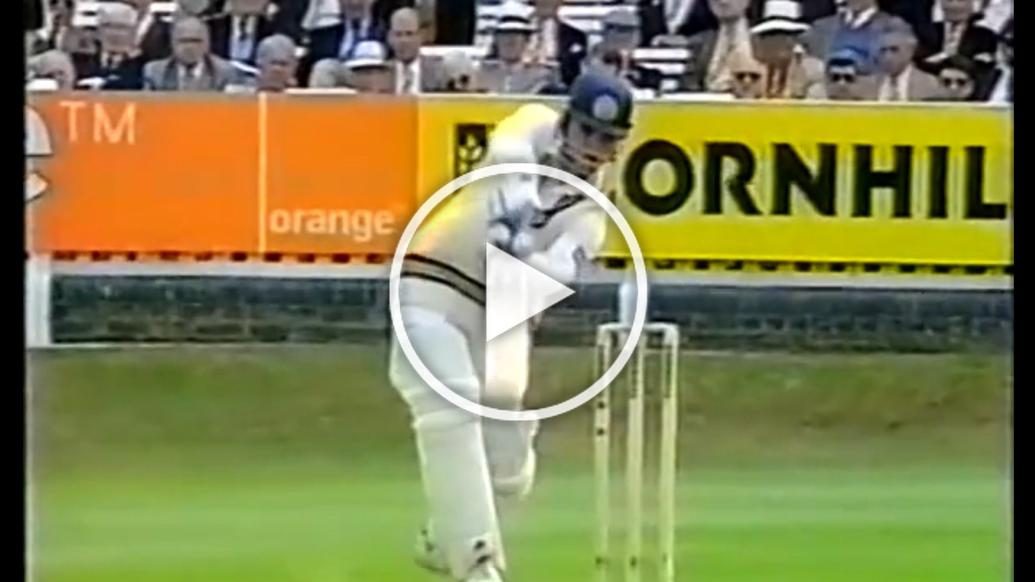 History beckons us one more time and reminds us of the golden era of Indian cricket. It's the silver jubilee of Sourav Ganguly's spectacular 131 at Lord's, which marked his arrival in international cricket and paved the way for his legendary contribution to Indian cricket.
Made my debut today .. life's best moment @bcci pic.twitter.com/2S9VLSSVzE

— Sourav Ganguly (@SGanguly99) June 19, 2020
Reflecting on his knock, the former India skipper and current BCCI president recollected how Sachin Tendulkar showed compassion to a debutant like him and helped fix his cracked bat handle during the Tea break.
In an interview with India Today, Ganguly recalled the incident and said, "It was in my first Test, and I was batting at 100 at tea. I quickly came in after batting for over six hours. My handle had cracked. I was padded up, and a cup of tea was given to me.
"I was tying my bat handle with the tape, so he walked up to me and said, you just rest and finish your cup of tea because you have to go and bat; I will do the job," he added.
Watch Ganguly's knock of 131:
Interestingly, the Indian team came into this game after a dismal performance in the first Test of the series. The team, led by Mohammad Azharuddin, handed the cap to Sourav Ganguly and Rahul Dravid for the much-anticipated Test at Lord's.
View this post on Instagram
With overcast conditions and a tinge of grass on the surface, India elected to field first. A move that reaped massive dividends as the formidable England line-up was bowled out for 344 runs in the first innings, courtesy of a five-wicket haul from Venkatesh Prasad.
In pursuit of eclipsing England's first innings total, the Indian batting unit was under enormous pressure, having lost the first Test by eight wickets. With India getting jolted early in the innings, Sourav Ganguly entered the Mecca of Cricket for the biggest day of his life.
Displaying a wide range of shots all around the ground, Ganguly steadied the innings with Rahul Dravid. En route to his 94-run stand with Dravid, the southpaw notched his maiden Test hundred with a boundary off Dominic Cork through covers.
With his hands held high and emotions galore, he etched his name on the Honour Board at Lord's in his first outing for the nation. His crucial hundred helped the team post 429 runs in the first innings. Even though the match ended in a draw, Ganguly's knock sealed its fate as one of the iconic matches in the history of world cricket.