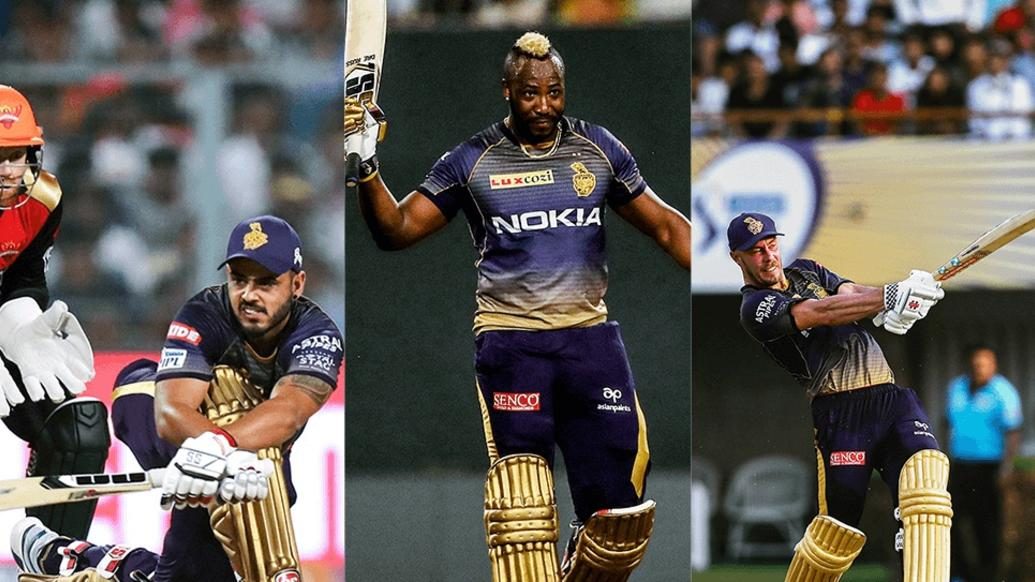 "Filmein sirf teen cheezo ke wajah se chalti hai...Entertainment, Entertainment, Entertainment!" A famous quote from a Bollywood movie which relates quite well to the T20 extravaganza.
The same thought implies a lot on a cricket field too. Whether you are at the stadium or watching it live on TV or listening to the radio, it's always those huge sixes and fours that get more adjectives than anything else in this format.
Despite an early exit from Vivo IPL 2019, one area where our Knights were on top of things was the amount of entertainment and sublime batting performances they showcased to the cricket fans this season.
In 14 matches played by each team before the playoffs, here are a few key numbers where the team and players from the 'City of Joy' had the loudest cheer among others.
Most runs by a team
No one enjoys a low scoring match. With 2,466 runs in total, team KKR ensured they topped the table in terms of runs scored during league stage. KXIP were second with 2,429 runs. The firepower with the likes of Chris Lynn, Andre Russell, Nitish Rana & Shubman Gill caused the main damage.
Best boundary percentage
The amount of runs we scored with boundaries is next to none. With 195 fours and 143 sixes, we scored 1638 runs in boundaries itself. 66.42 is the boundary percentage, over five percent more than MI. Surely we are one of the most feared T20 sides in the world.
Most number of 6s
Led by Andre Russell with the bat, KKR didn't spare any bowlers in IPL. Dre Russ hit 52 maximum in 13 innings, he was well ahead of KXIP's Chris Gayle who hit 34 sixes. The pair of Malinga and Bumrah went wicketless in Kolkata. Now, how often has that happened?
Three Knights in the list of 10 biggest hitters of the season
Andre Russell (52), Chris Lynn (22) and Nitish Rana (21) were among the top 10 players with the most number of 6s this season. The trio were fabulous throughout and attacked the bowlers at their own will.
Caribbean firepower (Best Boundary % age - Minimum 100 runs)
It's wasn't one of the best seasons with the bat for Sunil Narine. He gave us a few blitz starts before his batting role saw a change.
With Andre Russell at top at 85.40%, Narine ranks second in terms of percentage of runs scored in boundaries at 85.30%. Talk about sheer power and these two gentlemen excel at that.