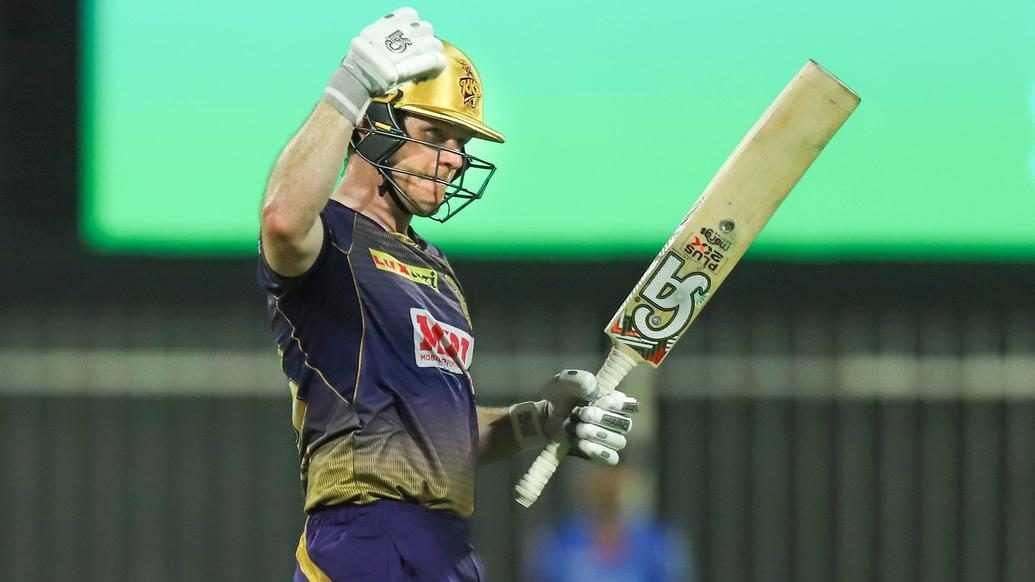 Some valiant efforts from Eoin Morgan (44 off 18 balls) and Rahul Tripathi (36 off 16 balls) in the end were not enough to push Kolkata Knight Riders over the line as they went down against Delhi Capitals by 18 runs in a record 229-run chase in Sharjah on Saturday. We all knew the shorter boundaries would be a nightmare for the bowlers and we couldn't help but feel sorry for them when they got hit for 28 sixes and 30 fours (both innings combined) in what you call an absolute carnage by the batsmen.
Power-hitting at its best! 💪🏼💥

A true spectacle from @Eoin16 and @ImRTripathi that almost got us home. Alas!#KKRHaiTaiyaar #Dream11IPL pic.twitter.com/yEwDnzGle9

— KolkataKnightRiders (@KKRiders) October 4, 2020
"I think we need to accept that in a ground like Sharjah there's a lot going against you. Both sides bowled okay but I think we always knew it would be a high scoring game because the boundaries are so small and the wicket is so good," said Morgan, reflecting on the overall performance.
"I think we went from a position where Delhi bowled really well to a position of strength and looked like we're going to win it. However, it wasn't meant to be tonight. We have played some fantastic cricket so far and we will move on," added Morgan.
With standout figures of 2⃣ for 2⃣9⃣ including 9⃣ dot balls, @Russell12A proved why he is a potent threat with the ball as well!#KKRHaiTaiyaar #Dream11IPL pic.twitter.com/XJVP56ARsa

— KolkataKnightRiders (@KKRiders) October 4, 2020
After winning the toss and choosing to field first, the KKR bowlers tried all the tricks up their sleeves to pull the brake on Delhi's run flow. But Saturday was just not meant to be their day. Barring Andre Russell (2/29), who bowled a super last over conceding just 7 runs, none of the bowlers looked to be a threat to Delhi's batters. In the end, the target was as good as climbing the Mount Everest successfully and we may just summarise that we ran out of oxygen as we went tantalizingly close to the peak.
Despite the loss, the biggest takeaways from the match were Morgan and Tripathi's blistering knocks. While Morgan finally got a chance to unleash his beast mode in a crunch situation, Tripathi's aura as a rampaging batsman, who kept the hunt on till the very last over, has given us fresh hopes that Morgan is not a lone ranger in the fight lower down the order. The duo pummelled Marcus Stoinis and Kagiso Rabada for 47 runs in the 17th and 18th overs to instil hope for a miracle win.
Eoinstoppable! 🙌

Morgan stepped up when the team needed him to most, and lit up the run chase with some lusty blows. 💯👌@Eoin16 #KKRHaiTaiyaar #Dream11IPL pic.twitter.com/XuhBog1RJF

— KolkataKnightRiders (@KKRiders) October 4, 2020
"The way the boys batted is something I am proud of. We kept fighting, which is the nature of this team. To be honest, a couple more sixes, and we would have crossed the line," said KKR skipper Dinesh Karthik after the match.
KKR had a decent start, despite Sunil Narine's (3 off 5 balls) early dismissal. Shubman Gill (28 off 22 balls) and Nitish Rana (58 off 35 balls) kept the chase alive, pushing the run rate over 9 RPO. After Gill's exit, Andre Russell stepped in and played a couple of good shots before falling to Rabada for 13 runs off 8 balls. The biggest blow came when Rana and Karthik (6 off 8 balls) were eliminated in successive deliveries from Harshal Patel. The chase looked completely derailed until Morgan and Tripathi took control.
.@Eoin16 divulges strategy and positive takeaways from our high-intensity clash against Delhi Capitals. #KKRHaiTaiyaar #Dream11IPL pic.twitter.com/toWg0JRKSN

— KolkataKnightRiders (@KKRiders) October 3, 2020
Earlier, batting first, Delhi rode on explosive knocks from Prthivi Shaw (66 off 41 balls), captain Shreyas Iyer (88* off 38 balls) and Rishabh Pant (38 off 17 balls) to post the mammoth total of 228 runs. Shaw with his 6th IPL fifty set the momentum earlier in the innings, with Iyer and Pant capitalising on it with some superlative middle order stroke play. The crucial 72-run partnership off just 31 balls between the duo changed the course of the match. Iyer for his sensational 88* was adjudged the Man of the Match.