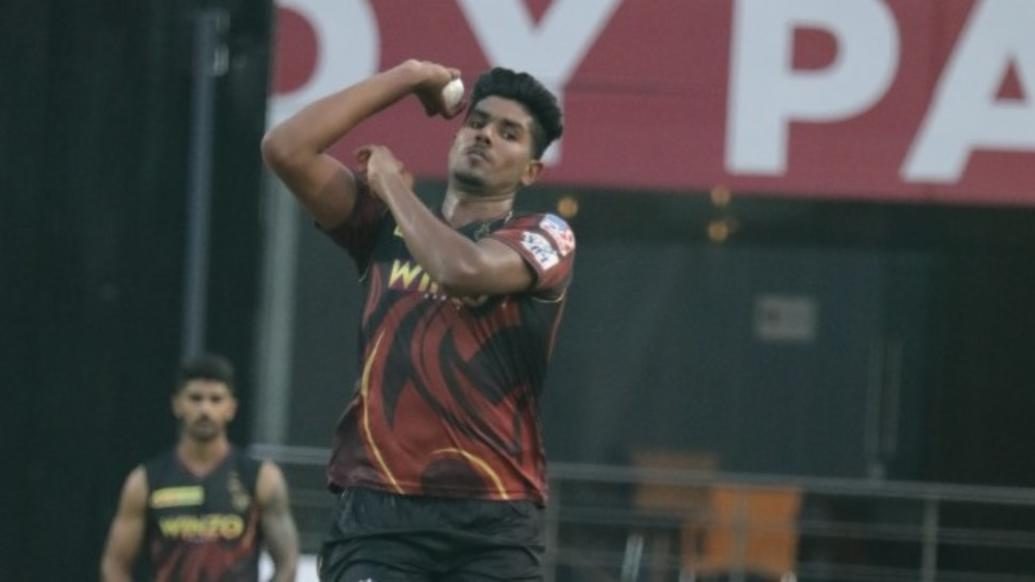 Who is Harshit Rana?
A bowling all-rounder from Ghevra, Delhi, who loves to bat, Rana is known for his express pace and is currently the fastest bowler in the KKR squad. While the 20-year-old wasn't picked in the IPL Auction in February, he was roped in as an injury replacement for Rasikh Salam.
Having grown up idolising Pakistan's fast bowler Shoaib Akhar, who clocked the fastest delivery at 161 KPH against New Zealand in 2002, Rana, too, believes in the maxim of bowling as fast as he can. While he has never measured his pace, his debut against Delhi Capitals at the Wankhede stadium will be the first instance of a speed gun measuring his pace.
Growing up and cricket through age-groups
Growing up, the passion of his cricket-minded father drove him towards taking up cricket as a profession. He trained as early as 4:30AM in the morning, attended school till 2PM and was back training with his father till 9:30PM.
A year after he started playing in 2012, he failed to make the cut for Delhi's Under-14 and Under-16 squad due to a recurring lower-back glute injury. Disappointed, his father single-mindedly asked Rana to focus on an International debut for India. Rana never gave up the hope of playing again and attended rehab in Gurgaon, commuting 42 kilometers everyday to recover from his injury.
Rana credits his first coach, Shervant sir, who took him under his wings at his cricket academy in Kirtinagar in 2012, to give him the guidance to focus on his diet and game plan while also developing under the likes of Amit Bhandari and NS Negi through the age groups and playing club cricket in Delhi.
Rana eventually broke into the Delhi Under-19 One-Day squads but was forced to miss a chunk of cricket in 2020-21 due to a stress fracture. When he did get back bowling, in September 2021, he took a 7-wicket haul in as many overs in a club cricket game in Noida and followed it up with an eight-fer in a club game in Ghevra.
A chance meeting with Nitish Rana and IPL Trials
On the back of his club cricket form, he played for the Delhi U-25s and was selected for a Ranji trophy camp, where he met Delhi and KKR's middle-order batter Nitish Rana. Impressed with his pace, Nitish is believed to have told him, "You can do very well. Look after yourself."
Nitish put him in touch with Abhishek Nayar, KKR's assistant coach, who invited him to attend the trials in Mumbai. While he was overlooked for the auction, he was signed up after Rasikh Salam was ruled out due to an injury.
Rana cried when he received the phone call from Nayar. When he broke the news of his inclusion to his father, he said, "Do whatever you have to but play for India."