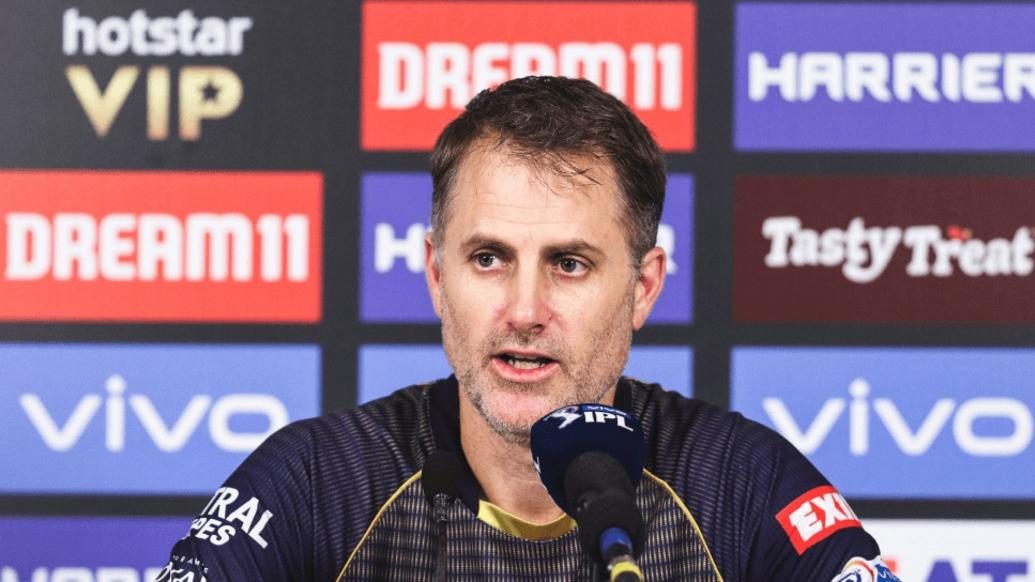 Kolkata Knight Riders were just one win away from making it to the playoffs of VIVO Indian Premier League 2019. But, things didn't work out as per the plans on that night and we were outplayed by the home side.
Our assistant coach, Simon Katich highlighted a few moments that didn't go our way and gave his thoughts of the season during his post match press conference.
Excerpts:
Q. What are your thoughts about KKR's overall performance?
SK: Yes, it did go wrong for sure. Tonight was disappointing, but it is always a tough ask coming to Mumbai as we do not have a good record against them. Yes, it would have been nice to come here and win today but to finish at this position is what we deserved.
We had a really good start and then we fell very badly in that middle phase of the tournament and in the two biggest opportunities, we had to fix our spot in the play-offs was against Royal Challengers Bangalore and Rajasthan Royals at home. We have played well throughout the season but we lost those two games and it obviously came back to hurt us at the end when you don't win games at home as the wickets suits your batsman pretty well.
Q. What didn't go right against Mumbai Indians?
SK: We lost our first wicket today straight after the powerplay. Given the way the wicket was playing against the new ball, it's Robin Uthappa's role to bat up the order but unfortunately, it didn't happen for him today. In terms of the way Andre Russell has been going to bat, he has certainly enjoyed going in to bat up the order and we've done that particularly in the last few games where we've had nothing to lose as they were all kind of eliminators for us as we had to win them all.
Q. What wasn't working for Robin Uthappa in the middle over?
SK: It's hard to know since I wasn't batting in for him, I can only see it from the boundary line and they did bowl well at the same time and we were losing wickets and it took us more time to show the intent. I think Nitish Rana was outstanding when he first came to the crease he showed that intent right from the word go and put pressure back on the bowlers and that's what you are supposed to do in this format of the game. It's not easy to buy your time and hope that you can play and catch up at the end at least against a team like Mumbai as you know in the last two or three overs you are going to face a couple from Bumrah, Malinga, Mcleneghan or Hardik Pandya so you have to be proactive against them and we did well against them at home on a good wicket but here we struggled.
Q. What was the main reason for KKR's exit and positives team KKR will take from the season?
SK: It's hard to pin it on one person in particular and obviously we didn't have a good night tonight but overall we had a lot of positive signs like Shubman Gill looks like a huge talent in future as he has done a variety of roles for us and done them well. A lot of overseas players performed really well and from the bowling point of view, Sandeep Warrier at the end who is not young but is still young in terms of IPL experience did really well in the last few games.
Q. What are the few areas where KKR struggled and need improvement?
SK: One of our biggest areas of improvement going ahead has to be the powerplay as once again this year we have struggled to pick wickets in them and have asked a lot of our spinners to come in and try to do the job when there were no wickets taken in the powerplay. We do have three quality spinners and you can't always dictate terms with the spinners when you don't take wickets upfront but Sandeep Warrier did a very good job when he came in for the last few games.