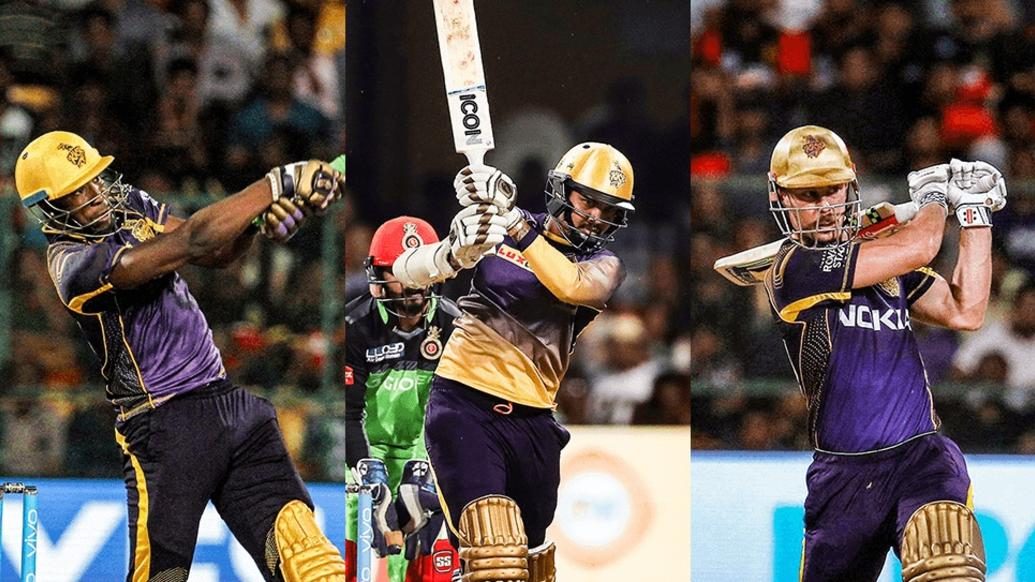 The rivalry between Royal Challengers Bangalore and Kolkata Knight Riders is one made in heaven! Dominated by many records, it has come a long way since the very first match of the first season of IPL 2008. Who can forget that one?
Brendon McCullum's 158*, followed by KKR bowling RCB out for 82, the stage was set for the rivalry to grow with time. Both teams had a very similar fate during season 1 with KKR finishing 6th and RCB finishing 7th at the points table.
But over the years things have changed. KKR won the IPL twice (2012, 2014), and the battle between the two sides gave viewers more memories with every game. Let's take you through some of those records that had people talking and defines RCB vs KKR as one of the matches to watch out for:
Unbeaten since 2017
KKR have never lost a single match to RCB in the last two seasons of Vivo IPL. In other words, they have a 4-0 record over the home side in the last four matches. Can we make it 5-0? Time will tell!
Expecting a Lynnstrom in Bengaluru?
It's been a slow start for the Australian in Vivo IPL 2019. But we have all the reasons to believe that Chris Lynn is saving his best for his favourite rival i.e. RCB and that too in Bengaluru. Lynny has two half-centuries in last two matches against RCB in Bengaluru. He will hope to get his form back at the right place and right time.
Power hitting inside Powerplays
KKR leads the overall record 13-9 vs RCB. Much credit of this domination goes to an all-round show and the way our batters start early in the innings, be it during while batting first or during a chase. Knights also have a record of scoring the most number of runs scored inside Powerplay (105/0 in 6 overs, 2017). Chris Lynn and Sunil Narine punished almost everything that was thrown at them.
Narine vs RCB (as an Opener)
We know how a good start can make a huge difference to any match result. Narine, over the last two years took this to another level. 34 off 17 and 54 off 17 in 2017 followed by 50 off 19 and 27 off 19 in 2018 are just the numbers that makes him a clear favourite of having another go at the RCB bowlers.
Russell in Death Overs - IPL 2019
Dre Russ has been a champion player for the Knights for so many years. In just three matches this season, the Jamaican has played some of the best cricket we've seen him play in the IPL. He has scored 122 runs in death overs at a strike rate of 298 which just shows how good he is in the death overs.