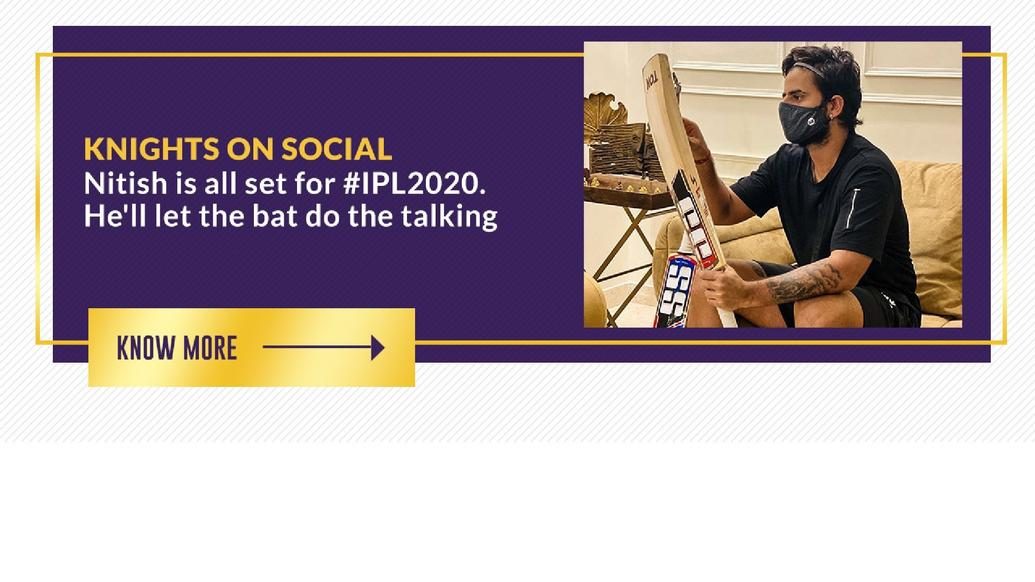 Our favourite Knights are about to set out for Dubai. Let's explore what kept them busy during the week.
Nitish Rana was spotted exhibiting his brand new set of willow on his social media account. It seems like he has taken the cricket adage "Let your bat do the talking" quite seriously ahead of the 2020 season.
Captain Dinesh Karthik celebrated the Independence Day with a throwback picture of Nidahas Trophy Final where he was seen with Vijay Shankar, celebrating the winning moment.
View this post on Instagram
Andre Russell went shirtless and was seen chilling on a beach. Now that's how chilled out he remains all the time to strike those humungous sixes in pressure cooker situations.
View this post on Instagram
Rahul Tripathi wrote a tribute post to Mahendra Singh Dhoni on his retirement expressing his gratitude for making him realise that dreams come true.
Rinku Singh was busy hitting the treadmill to stay in shape as time came closer to departure for Dubai.
View this post on Instagram
Kuldeep Yadav was seen toiling really hard in the gym with variations in rowing. He must be all geared up to swing his arm in Dubai.
View this post on Instagram
Our speedster Lockie Ferguson looked to be on fire as he took to outdoor running and sweated out some lockdown Peccadillos. His countdown for IPL has started. What about yours?
Prasidh Krishna and Sandeep Warrier, like many others, joined in bidding farewell to MS Dhoni. They expressed their gratitude to the legendary skipper for contributing so much to Indian cricket.