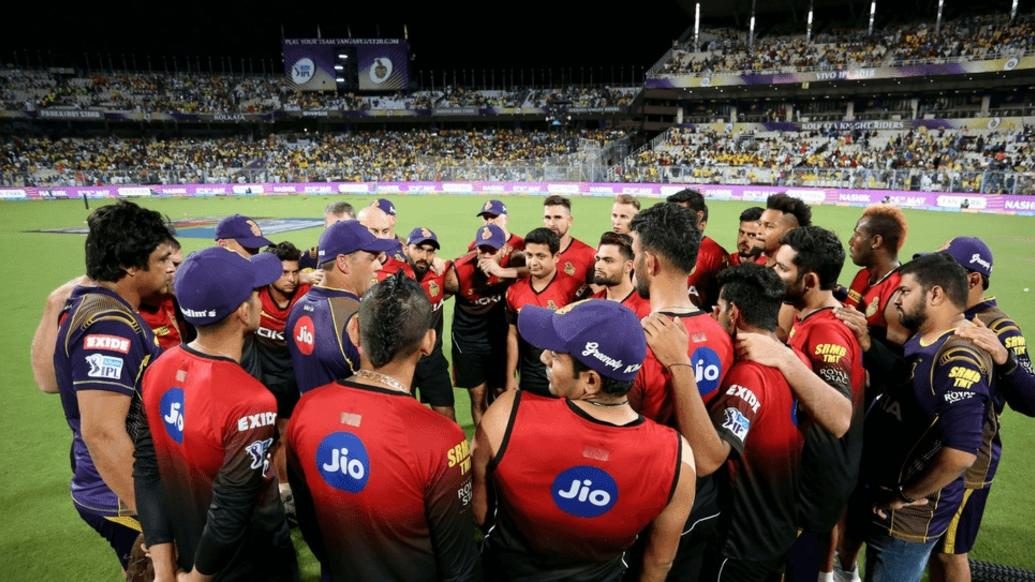 Facing a do-or-die situation, defending IPL Champions, Mumbai Indians will play Kolkata Knight Riders later today (May 6). This will be the first of the back-to-back clashes in this edition of IPL, with the return fixture to be played on May 9 (Eden Gardens). History between the two sides beckon the home team (W/L: 16-5), but KKR's late gigantic-resurgence might just be enough for the visitors to put a full-stop to Rohit Sharma-led MI's campaign in this VIVO IPL 2018.
KKR - Just getting better and better
Our Knights faced a massive loss to Kings XI Punjab at Eden Gardens. That was followed by another upset in Kotla at the hands of Delhi Daredevils. That was a wake-up call for the team, and they never looked back since then.
Against Royal Challengers Bangalore, we were confident and kept the record of never losing to them while chasing. And then what happened next surely sent a message to other teams. We beat Chennai Super Kings at Eden Gardens. That too very convincingly. Our Knights are peaking at the right time. While we have won all our matches at the back of team-effort, we are still getting a new match winner with every match. Shubman Gill's maiden IPL fifty being the latest addition.
There's a good difference between being confident and overconfident. KKR will be careful about the danger MI possess while they are almost down and out. They are still one great batting unit, that can change the momentum of the game in matter of a few balls. With our fast bowlers being somewhat a weak link, the home team can take advantage of it. Mitchell Johnson's run in the team could end after a couple of under-par performances.
Mumbai Indians - No better time to make a comeback
A slow start to VIVO IPL 2018 for Mumbai Indians was no surprise to anyone. They have been through this in past. And have made a come back to win it all. But is it too late for them this time around? May be not. Our weakness is their strength. With likes of economical Jasprit Bumrah, Mitchell McClenaghan, consistent Krunal Pandya and a surprise package in Mayank Markande, they are no pushovers.
There are no injury concerns for the home team and would look to go with the same playing eleven from their last match, which they won against Kings XI Punjab.
History
Something that every Mumbai Indians fans should read. Yes! Mumbai Indians are at their lethal-best everytime KKR is the other team. Head to head record of 16-5 tells the whole story. It gets even worse for us at the Wankhede as we lost 6 out of 7 matches we've played there. It surely isn't late to notch up a 6th win against MI and break the streak of 5 winless matches.
Head to head
Overall: Matches - 21
Won by Kolkata Knight Riders - 5
Won by Mumbai Indians - 16
Last 5 games
Won by KKR - 0
Won by MI - 5
Last time we played Mumbai Indians was in last year's play-off at Chinnaswamy Stadium, Bengaluru. We lost to a formidable MI without a tough fight. Karn Sharma (4/16) created the havoc to our batting line-up, well assisted by Jasprit Bumrah (3/7) and Mitchell Johnson (2/28; then used to play for MI). Mumbai Indians chased the total with 33 balls in hand and went on to win the tournament.
Match Details
6 May 2018, 16:00 (IST), Wankhede Stadium, Mumbai.