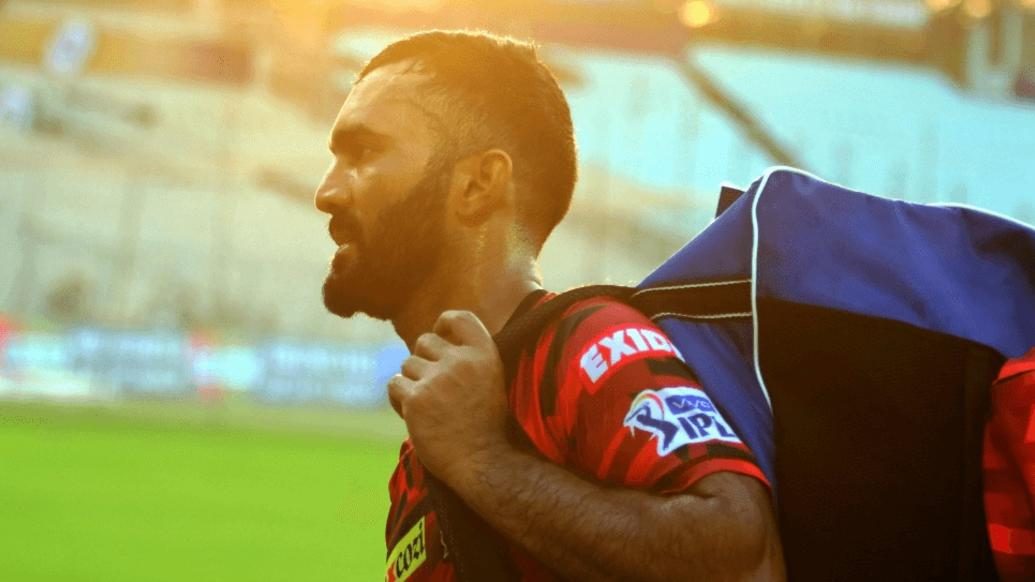 Kolkata Knight Riders had double reasons to celebrate yesterday after their Skipper, Dinesh Karthik and the attacking left-arm Chinaman Kuldeep Yadav made it to the 15-member Indian squad for ICC World Cup 2019.
Both DK and Kuldeep have been consistent performers for Team India over the last two years, winning many games for the country in both ODIs and T20s.
Dinesh Karthik is excited and looking forward to represent Team India at the ICC World Cup for the second time since 2007. Our Skipper went live on Facebook earlier today shared his thoughts about playing in England, KKR's form in Vivo IPL 2019 and a lot more. Here are the excerpts:
Q. How much has it changed since you last played ICC World Cup in 2007?
DK: It was 12 years ago, so I'm hoping I'm 12 years wiser now and having said that, I think I am a completely different person. I was very young and impulsive and since so many years have passed now, I'm a different cricketer now and a totally different batsman, wicket-keeper and fielder. I hope I'm a better version of me now.
Q. From being an opener to finishing games for your team. Tell us about this transition?
DK: It's something I didn't think about but I practiced a lot for it and that is something which came over a period of time. I worked with Abhishek Nayar and had those kind of practice sessions which helped me achieve it and those are one of the things I've worked on and tried very hard in excelling at that.
Q. What do you have to say about the playing conditions in England?
DK: England wickets are a hard place to bat on. A lot of things depend upon the weather. If the sun is out, it's a great place to bat. But if it's overcast and cloudy, then that's the day you have to tighten up and a big score might not be possible that easily. One has to adapt their batting and a lot depends on how the weather is. Whereas, in a lot of other places in the world, it need not be the same. The weather does not dictate how one bats, but it's more of the pitch and conditions but in England, it's the weather that dictates how one bats and you got to be aware of that.
Q. Three losses on the trot, how are we planning for the remaining group matches?
DK: We have won 4. So, we must have done something right and those are the positives we look back on and try to draw from those matches, leading into the next 6 games. I promise you if we play to our potential there is no reason of not playing well in this tournament.
Q. What's your take on our batting order?
DK: Batting order is flexible, the best part about our batting is anyone can come in and bat at any position. I think there are specific roles given to every player and we try to achieve it. Everyone is quite happy with the space they are in no matter where they get to bat.
Watch the full interview here.