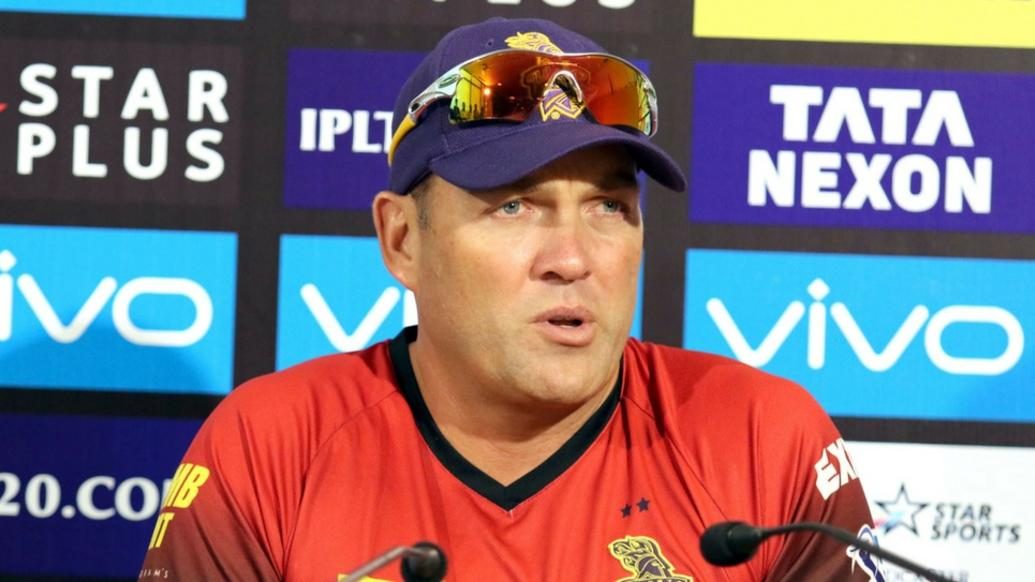 Kolkata Knight Riders and Rajasthan Royals are all set to lock horns in what could be a sudden death-contest for the two sides on Tuesday (May 15). KKR may have put a valiant effort with the bat against KXIP, but Rajasthan Royals too, are coming to Eden Gardens on the back of some great success of late.
Speaking to media, KKR's Head Coach, Jacques Kallis shed light on the concerns and plans the team had for Rajasthan Royals. Excerpts:
Views on the clash against RR?
JK: Both teams are coming into the game with a lot of confidence and it's going to boil down to how teams execute on the day. It's pretty even on how the teams are coming into the game.
On Jos Buttler's form.
JK: The wickets have been pretty good and that's given the batters an opportunity to score a lot of runs. He's certainly been consistent. He's in good form so we have to make sure we have plans in place for him and the rest of the batters as well.
Any specific plans against Jos Buttler?
JK: We've got plans for all the batters. We've sat down and worked on some plans for the game.
On the current points table situation.
JK: We haven't looked at other teams. We have the destiny in our hands and if we play two good games then we go into the playoffs. We have to take it one game at a time. Play well tomorrow, try and get away with a win. Don't worry about the other game. As far as rest of the teams are concerned, we are not really worried about what they are doing.
On the evolution of DK as captain.
JK: He's got a lot of energy and lots of experience. It's been a smooth transition. Hopefully we can come up with some good game plans for tomorrow and he can lead us to victory.
Is NRR a concern?
JK: Hopefully, we won't have to worry about the NRR. Hopefully, we can get two wins. If we do get in a position where we win a game and try and up the run rate, then yes, but that certainly won't be the focus going into the game and winning will be the priority.
On teams like MI and RR who have momentum on their stride.
JK: That's the strength of the IPL. Any team can beat any team. That's what makes it exciting. Yes, there are sides that have gained a bit of form towards the back of the tournament. Hopefully, we can do the same. Like I said, if we play two good games, then destiny is in our hands.
Do teams with established overseas players have an advantage at home venues?
JK: No. We've got 7 Indian players and only four overseas players. You need your local players to put their hands up and put in big performances especially at this time of the tournament. You need a combination of your local and international playing well as a team.
Any injury concerns in the camp?
JK: We'll assess tonight again and then tomorrow. There are a few concerns. We'll wait till the last minute to make a call. Mavi is struggling with his finger. He's the one we'll wait to see.